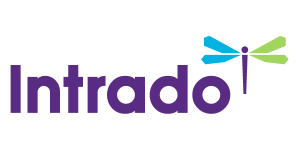 City National Bank Hires Experienced Banker Ginny Heine to Lead Commercial Banking Team in Washington, D.C.
New hires strengthen City National's commercial banking capabilities
/EIN News/ -- WASHINGTON, Feb. 06, 2019 (GLOBE NEWSWIRE) -- City National Bank, America's Premier Private and Business Bank®, announced today that it has hired Ginny Heine to lead its Commercial Banking team in the Greater Washington, D.C. area. Heine will manage the current Commercial Banking team and also initiate City National's efforts to serve the local government contracting industry, a focus of hers for many years. 
In February 2018, City National opened its first Washington, D.C. Regional Center. It has more than a dozen financial experts who advise entrepreneurs, their businesses and their families on all aspects of growing, protecting and transferring wealth. The team now has five experienced commercial bankers, including new hire Maria Josephs, a senior vice president. This team will deliver City National's full complement of credit products, treasury management and investment services to middle-market businesses in the area.
"We're proud to attract high-quality talent like Ginny and Maria to our growing team in Washington, D.C.," said Zach Mayo, Eastern regional manager of City National's Commercial Banking division. "Since we opened, the D.C. region has been extremely receptive to City National's brand of commercial banking. Every day we're talking with more entrepreneurs and business owners about City National's exceptional level of service."
In addition to Heine and Josephs, the team includes:
Christopher Ragheb, senior vice president, works directly with businesses and nonprofits to provide City National's comprehensive financial solutions.
Phil Ayoub, vice president, has more than 10 years of commercial banking experience and delivers the bank's full range of expertise to businesses.
Lorraine Bains, vice president, provides consultative expertise in treasury management process and cash flow analysis to businesses in the region.
"City National has a strong commitment to helping business owners grow and prosper," said Heine. "I look forward to working with the outstanding team in Washington, D.C. to serve our valued clients."
Heine has more than three decades of financial services experience in the Washington, D.C. area. Prior to joining City National, Heine served as a senior banker and director of business development with Union Bank & Trust in Northern Virginia. Active in the community, Heine serves on the board of TechLaw Holdings, which provides environmental consulting, and previously served on the boards of the National Kidney Foundation and Words&Music, a music ensemble in Northern Virginia. Heine is committed to giving back and has volunteered and served on committees for regional nonprofits, including Volunteer Emergency Families for Children (VEFC), ChildHelp, Easter Seals, United Way, Western Fairfax Christian Ministries (WFCM) and the Salvation Army. Professionally, she has been an active member of organizations such as the Professional Services Council, the National Defense Industrial Association, the Association for Corporate Growth, Women in Technology, Women in Business and Springboard 2000, among other organizations. She earned her bachelor's degree from Indiana University.
Josephs has more than 30 years of commercial and government contract lending experience. Prior to joining City National, she served as a senior relationship manager with TD Bank's government contracting team. Josephs was a senior relationship manager with Citizens Bank for more than 12 years. She has been an active member of the Northern Virginia Chamber of Commerce, Professional Services Council and various women's executive groups. She earned her bachelor's degree from Syracuse University.
To see an image of Heine, go to: https://www.cnb.com/publishingimages/Ginny-Heine.jpg
To see an image of Josephs, go to: https://www.cnb.com/publishingimages/Maria-Josephs.jpg
About City National
With $50.3 billion in assets, City National Bank provides banking, investment and trust services through 71 offices, including 19 full-service regional centers, in Southern California, the San Francisco Bay Area, Nevada, New York City, Nashville, Atlanta, Minneapolis and Washington, D.C. In addition, the company and its investment affiliates manage or administer $67.5 billion in client investment assets.
City National is a subsidiary of Royal Bank of Canada (RBC), one of North America's leading diversified financial services companies. RBC serves more than 16 million personal, business, public sector and institutional clients through offices in Canada, the United States and 34 other countries.
For more information about City National, visit the company's website at cnb.com.
Media Contact:
Debora Vrana, City National Bank, 213.673.7631
Debora.Vrana@cnb.com