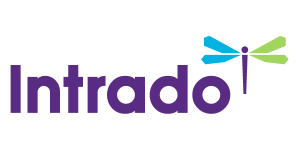 CubeSmart's Austin Property Receives LEED Platinum® Certification
/EIN News/ -- MALVERN, Pa., Jan. 07, 2019 (GLOBE NEWSWIRE) -- CubeSmart (NYSE: CUBE), a leading national owner and operator of self-storage properties, announced today that its store located at 6130 East Ben White Boulevard in Austin, Texas received LEED Platinum® certification. Opened in 2016, the 78,700 square foot self-storage property earned more points under the LEED v4 O+M: Warehouses and Distribution Centers rating system than any other property in the state of Texas.

The property's conservation features combine to create net zero energy status and include solar PV arrays, geothermal heating and cooling, rainwater towers, and a regenerative drive elevator, which generates electricity from elevator movement. Additionally, CubeSmart is participating in Austin Energy's GreenChoice Program, which ensures that any additional energy purchases for the property will be 100 percent sourced from Texas wind-generated power facilities.
"Environmental, social and governance performance indicators are increasingly important to our customers, teammates, investors, and the communities we serve," commented Christopher P. Marr, President and Chief Executive Officer. "Receiving this important certification demonstrates our commitment to pursuing investment opportunities that improve the energy efficiency of our portfolio and positively impact the environment for the benefit of all our stakeholders."
About the Company
CubeSmart is a self-administered and self-managed real estate investment trust. CubeSmart owns or manages 1,086 self-storage properties across the United States. According to the 2019 Self Storage Almanac, CubeSmart is one of the top three owners and operators of self-storage properties in the U.S.
The Company's mission is to simplify the organizational and logistical challenges created by the many life events and business needs of its customers – through innovative solutions, unparalleled service, and genuine care. The Company's self-storage properties are designed to offer affordable, easily accessible, and, in most locations, climate-controlled storage space for residential and commercial customers. 
For more information about business and personal storage or to learn more about the Company and find a nearby storage facility, visit www.cubesmart.com or call CubeSmart toll free at 800-800-1717.
Company Contact:
CubeSmart
Charles Place
Director, Investor Relations
610-535-5700