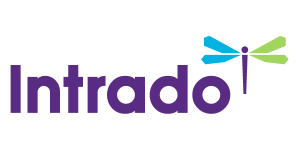 OFL to Ford Government: Take immediate action to end the practice of carding
/EIN News/ -- TORONTO, Jan. 05, 2019 (GLOBE NEWSWIRE) -- The Ontario Federation of Labour (OFL) urges the Doug Ford government to take immediate action on the clear recommendation of Justice Michael Tulloch to put an end to the practice of arbitrary or "random" carding.

Justice Tulloch confirmed what community and labour organizations have stated for years. The impacts of arbitrary police carding are felt disproportionately by racialized people in Ontario - specifically, Indigenous, Black and other racialized communities, young people and those who are denied economic opportunities and access to good jobs. Further, no data exists to show that carding addresses or prevents crime; neither does it promote public confidence.
"The government has received the Independent Street Checks Review with the clear recommendation to end arbitrary carding. Minister Jones and the Premier need to act immediately with an outright banning of the practice, a full elimination," said OFL President, Chris Buckley.
It has been estimated that Black people are 17 times more likely to be carded in downtown Toronto and 3 times more likely in Brampton and Mississauga. The data that has been collected through carding has had a negative impact on many law-abiding citizens including loss of employment and education opportunities.
"A full elimination of carding is the right thing to do and will be a critical step to rebuilding the trust of police within racialized communities," said Ahmad Gaied, OFL Executive Vice-President. "Indigenous, Black and other racialized communities have been unnecessarily targeted by police across Ontario. The discriminatory surveillance practices of carding or street checks have left many feeling as though they are prisoners in their own communities," said Gaied.
The OFL alongside allies such as Black Lives Matter and the Colour of Poverty – Colour of Change – have called attention to systemic racism and violence targeted towards racialized communities through policing and advocates for the full elimination of the practice of carding.
The OFL represents 54 unions and one million workers in Ontario. For information, visit www.OFL.ca and follow @OFLabour on Facebook and Twitter.
For further information contact:
Rob Halpin
Executive Director,
Ontario Federation of Labour
rhalpin@ofl.ca l 416-707-9014     
cope343