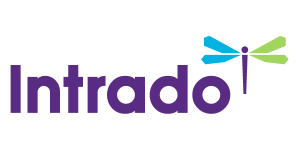 Epsilon Announces Share Consolidation
/EIN News/ -- HOUSTON, Dec. 19, 2018 (GLOBE NEWSWIRE) -- Epsilon Energy Ltd. ("Epsilon" or the "Company") (TSX:EPS) announced today that effective following the close of trading on December 19, 2018, it has completed a consolidation of its share capital on the basis of one (1) new common share for every existing two (2) common shares (the "Consolidation").  Where the exchange results in a fractional share, the number of common shares will be rounded to the nearest whole common share.  The Board of Directors has unanimously approved the Consolidation and believes that the Consolidation should allow the Company to meet the minimum NASDAQ listing standards in the United States, enhance the marketability of the common share as an investment and facilitate additional financings to fund operations in the future.  Shareholder approval of the Consolidation was obtained at the Company's special shareholders meeting held on December 19, 2018, together with the approval of the amendment to the bylaws of Epsilon to decrease the amount of required resident Canadian directors. A new CUSIP of 294375209 replaces the old CUSIP of 294375100, to distinguish between the pre and post consolidated shares.  The Corporation's name and trading symbol will remain unchanged.  
The Company anticipates that the common shares will trade on a post-Consolidation basis on the Toronto Stock Exchange within 2 - 3 business days. Following the Consolidation, there are expected to be approximately 27,393,535 common shares issued and outstanding. 
About Epsilon
Epsilon Energy Ltd. is a North American onshore natural gas production and midstream company with a current focus on the Marcellus Shale of Pennsylvania and the Anadarko Basin in Oklahoma.
Forward-Looking Statements
Certain statements contained in this news release constitute forward looking statements. The use of any of the words "anticipate", "continue", "estimate", "expect", 'may", "will", "project", "should", 'believe", and similar expressions are intended to identify forward-looking statements. These statements involve known and unknown risks, uncertainties and other factors that may cause actual results or events to differ materially from those anticipated. Forward-looking statements are based on reasonable assumptions, but no assurance can be given that these expectations will prove to be correct and the forward-looking statements included in this news release should not be unduly relied upon.
Contact Information:
281-670-0002
Michael Raleigh
Chief Executive Officer
Michael.Raleigh@EpsilonEnergyLTD.com
Special note for news distribution in the United States
The securities described in the news release have not been registered under the United Stated Securities Act of 1933, as amended, (the "1933 Act") or state securities laws. The Company's common shares cannot be offered, sold, pledged or otherwise transferred within the United States or to a U.S. person without registration under the 1933 Act and the securities laws of all applicable states of the United States, unless an exemption from registration is available.