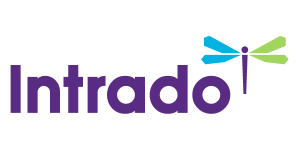 Power Workers' Union Public Statement
/EIN News/ -- TORONTO, Dec. 14, 2018 (GLOBE NEWSWIRE) -- On December 14th 2018, the Power Workers' Union (PWU) served OPG a strike notice in response to the final offer rejected yesterday by 59.8% of the membership.

The primary issue is OPG's refusal to provide over 300 'term' workers the rights of full-time employees at both the Darlington and Pickering Nuclear Plants.
"Our members have been committed to the public, meeting the electricity needs of the people of Ontario and keeping Ontario's lights on for decades," said president of the Power Workers' Union Mel Hyatt. "Our members are a highly skilled and trained workforce," added Mr. Hyatt. 
"OPG has failed to treat over 300 of its highly trained workforce fairly or responsibly. These employees, like all PWU members, are the backbone of Ontario's reliable electricity sector and should not be treated as second class employees," said president of the Power Workers' Union Mel Hyatt.
"Our union has a solid, proven track record of negotiating fair and responsible employment agreements. Our priority has always been the strength and health of Ontario's electricity sector. This is reflected in both how we negotiate on behalf of our members and in our public statements about energy issues affecting the people of Ontario," concluded Mel Hyatt.
PWU members at OPG's nuclear facilities will continue to fulfill their responsibilities in compliance with all safety guidelines in preparation for pending job action. 
Media Contact: Paul Reece, Chief of Staff
Communications Department
Julianne Vondrejs
jvondrejs@pwu.ca
416-520-1187