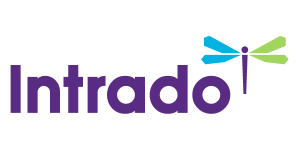 PDC Energy Appoints New General Counsel
/EIN News/ -- DENVER, Dec. 14, 2018 (GLOBE NEWSWIRE) -- PDC Energy, Inc. ("PDC" or the "Company") (Nasdaq: PDCE) today announced the planned retirement of the Company's current General Counsel, Dan Amidon, on December 31, 2018 and the appointment, effective January 1, 2019, of Nicole Martinet, the Company's current Associate General Counsel, to the position of General Counsel and Corporate Secretary. Ms. Martinet will be responsible for corporate and tactical legal initiatives, governance for the Board of Directors, as well as other related duties.

Ms. Martinet has been the Company's Associate General Counsel since March 2011. Prior to joining the Company, she served as an associate for the Corporate Finance and Acquisitions group at Davis Graham & Stubbs LLP in Denver. Ms. Martinet received her Juris Doctor from the University of Denver, Sturm College of Law, where she graduated Order of St. Ives. She also holds a Bachelor of Science in Economics and French from Santa Clara University in California.
Bart Brookman, the Company's Chief Executive Officer, said "We sincerely appreciate the contributions Dan has made to PDC over the past 11 years and wish him well."
"We are very pleased to announce Nicole's promotion to General Counsel and Corporate Secretary. Nicole has been with PDC for nearly eight years where she has been a key member of corporate legal team. She has extensive experience with the Company across all facets of the business," Mr. Brookman added.
About PDC Energy, Inc.
PDC Energy, Inc. is a domestic independent exploration and production company that acquires, explores and develops properties for the production of crude oil, natural gas and NGLs, with operations in the Wattenberg Field in Colorado and the Delaware Basin in Reeves and Culberson Counties, Texas.  PDC's operations are focused in the horizontal Niobrara and Codell plays in the Wattenberg Field and in the Wolfcamp zones in the Delaware Basin.
Investor Contacts:
                  
Michael Edwards
Senior Director Investor Relations
303-860-5820
michael.edwards@pdce.com 
Kyle Sourk
Manager Investor Relations
303-318-6150
kyle.sourk@pdce.com