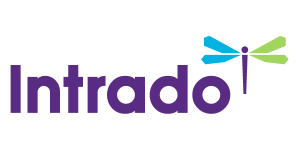 TrendMiner Continues to Expand with Latest Software Release 2018.R2
TrendMiner has expanded its advanced self-service analytics capabilities with ContextHub, a new central location for starting a time-series data analytics journey based on contextual information captured, entered or imported from a wide variety of sources.
/EIN News/ -- HOUSTON and HASSELT, Belgium, Dec. 06, 2018 (GLOBE NEWSWIRE) -- TrendMiner NV, a Software AG company, has announced their latest software update: TrendMiner 2018.R2. The release includes a completely new set of capabilities, collectively called ContextHub. Other additions include: OSIsoft PI Event Frames integration, a related context item search for fast filtering of time-series data, and further extensions to the recommendation engine that helps operators and engineers to speed up root cause analysis of process anomalies.

This screenshot conveys contextualized time-series data, which elevates the benefits of self-service analytics to continuously improve operational excellence.
Connecting Critical Context to Time-series Data
TrendMiner enables process and asset experts to analyze, monitor and predict operational performance through trend analysis of time-series data. The introduction of ContextHub significantly increases the flexibility of annotation, providing process and asset experts brand-new insights into their data. ContextHub is a repository, search engine, and collaboration platform for context items that can be neatly aligned to assets, processes and events. The platform can be configured for context itself to become a powerful new dataset that can be both visualized and analyzed. It also serves as a starting point for time-series analytics.
Context items can be automatically captured, manually entered, or easily imported from other manufacturing solutions, such as Batch systems (i.e.OSIsoft PI Batch), Laboratory Information Management Systems, Computerized Maintenance Management Systems and Overall Equipment Effectiveness (OEE) systems, thus maximizing the flexibility of contextual information.
"As the digitization of organizations continues, more business-critical information sources are available, but often remain in silos," said Rob Azevedo, Product Owner at TrendMiner.  "TrendMiner's ContextHub brings all this information together in its self-service analytics platform, enabling true data-driven decisions for improving overall profitability. Engineers can see which plant assets experience the most downtime by easily gathering available data and analyzing the worst performer, allowing decisions to be based on data and reducing the reliance on a best guess," he added.
OSIsoft PI Event Frames Integration
TrendMiner, already deeply integrated with OSIsoft Asset Framework, now provides out-of-the box access to both historical and new Event Frames for OSIsoft PI System users and others. These ecosystem synergies give OSIsoft customers a much easier way to gain access to Event Frames information, click through the related information, and kick-start their discovery and diagnostic analysis to continuously improve operational excellence.
Context Items Search
The new and novel ability to search for context items gives users the power to actively employ gathered context as part of the TrendHub analysis itself. It enables users to select saved ContextHub views from which they can visualize, filter or overlay time periods in TrendHub. Context items can now become a rapid starting point for trend analysis and facilitate filter requirements through all time series data. This capability also effectively speeds up root cause analysis or can even create fingerprints and monitors that can be used to send notifications to the control room and adjust process parameters when necessary.
Enhancements Driven by Users
TrendMiner is designed by engineers for engineers and highly values user feedback. Each release includes improvements based on user ideas and suggestions. The most important enhancements in the TrendMiner 2018.R2 release include:
Easy and hierarchical organization of saved fingerprints, which help monitor process performance.
Fingerprints used to monitor process performance can now be used for early warnings. This will help avoid the trigger of hard alarms and support control room personnel to take appropriate action.
For diagnostic analysis, TrendMiner provides a compare table showing the statistical difference between a range of tags of interest that can be exported as xls-file to be used in other systems.
Further extension of the powerful Recommendation Engine capabilities. This machine learning tool now uses the matching patterns found in the historical data to recommend potential root causes for process anomalies, which increases the likelihood of recommendations.
The full range of capabilities plus the new ContextHub and the several usability enhancements will serve to further reduce the time and effort it takes to solve equipment and process performance related issues. It is TrendMiner's goal to help customers make better, faster decisions by giving the power of analytics to the people who can interpret the data.
Further information
For more information about ContextHub, watch their latest webinar "Operating in the Fast Lane; Contextualize time-series data for smarter analytics" for free here.  
About TrendMiner
TrendMiner, a Software AG company, delivers self-service data analytics to optimize process performance in industries such as chemical, petrochemical, oil & gas, pharmaceutical, metals & mining and other process manufacturing industries. TrendMiner software is based on a high-performance analytics engine, for data captured in time series, that allows users to question data directly without the support of data scientists. This plug and play software adds immediate value on deployment, eliminating the need for infrastructure investment and long implementation projects. Search, diagnostic and predictive capabilities enable users to speed up root cause analysis, define optimal processes and configure early warnings to monitor production. TrendMiner software also helps team members to capture feedback and leverage knowledge across teams and sites. In addition, TrendMiner offers standard integrations with a wide range of historians such as OSIsoft PI, Yokogawa Exaquantum, AspenTech IP.21, Honeywell PHD, GE Proficy Historian and Wonderware InSQL.  Founded in 2008, Trendminer is a software company with global headquarters in Belgium, and offices in the U.S., Germany, Spain and the Netherlands.
Learn more about the company and Software AG at: https://www.trendminer.com/software-ag-acquires-trendminer/
Media Contact
Dawn Fontaine
Ripple Effect Communications
dawn@rippleeffectpr.com
Tel: 617-536-8887
A photo accompanying this announcement is available at http://www.globenewswire.com/NewsRoom/AttachmentNg/80a5aa94-acb6-4287-a69f-2c09702810e1