Intersections Inc. (INTX) – Kehoe Law Firm, P.C. Investigating Claims on Behalf of Stockholders of Intersections Inc.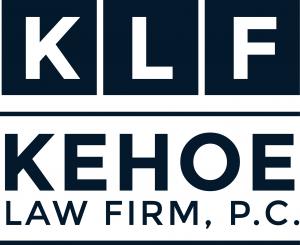 Kehoe Law Firm, P.C.
PHILADELPHIA, PA, UNITED STATES, November 15, 2018 /
EINPresswire.com
/ --
Kehoe Law Firm, P.C.
announces that it is investigating potential claims against the Board of Directors of Intersections Inc. on behalf of shareholders of Intersections (NasdaqGM: INTX) for possible breaches of fiduciary duty and other violations of federal and state law in connection with the sale of Intersections to WC SACD One Parent, Inc., a joint venture consisting of iSubscribed, WndrCo, and General Catalyst.
On October 31, 2018, WC SACD One Parent, Inc. announced that it had entered into a definitive agreement to acquire Intersections. According to the announcement, Intersections stockholders are expected to receive $3.68 in cash for each share of Intersections common stock that they own.
The investigation seeks to determine whether the proposed transaction provides adequate value to stockholders of Intersections for their shares, and whether stockholders are being provided with all material information necessary to evaluate the proposed transaction.
Intersections Inc. Shareholders Are Encouraged to
Contact Kehoe Law Firm, P.C.
, John Kehoe, Esq., (215) 792-6676, Ext. 801, jkehoe@kehoelawfirm.com, info@kehoelawfirm.com, To Discuss Their Potential Legal Rights.
Kehoe Law Firm, P.C., with offices in New York and Philadelphia, is a multidisciplinary, plaintiff–side law firm dedicated to protecting investors from securities fraud, breaches of fiduciary duties, and corporate misconduct. Combined, the partners at the Firm have been lead or co-lead counsel in cases that have recovered more than $10 billion dollars on behalf of institutional and individual investors.
John Kehoe, Esq.
Kehoe Law Firm, P.C.
+1 215-792-6676
email us here

EIN Presswire does not exercise editorial control over third-party content provided, uploaded, published, or distributed by users of EIN Presswire. We are a distributor, not a publisher, of 3rd party content. Such content may contain the views, opinions, statements, offers, and other material of the respective users, suppliers, participants, or authors.