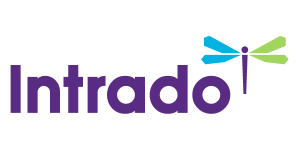 Pluralsight Named 2018 Top Workplace, Aaron Skonnard Recognized for His Leadership by The Salt Lake Tribune
/EIN News/ -- SILICON SLOPES, Utah, Nov. 05, 2018 (GLOBE NEWSWIRE) -- Pluralsight, Inc. (NASDAQ: PS), the enterprise technology learning platform, today announced that it has been awarded the 2018 Top Workplaces and Top Leadership awards by The Salt Lake Tribune. Honored for creating an exceptional team member experience, the recognition was based on survey results of team member feedback measuring several aspects of workplace culture, including alignment, execution, and connection.

The Salt Lake Tribune Top Workplaces program evaluated survey data and identified the top three leaders—one from a small, midsize and large company—for their leadership skills. Pluralsight Co-founder and CEO Aaron Skonnard was awarded for his leadership in the large company category.
"We're honored to be named the top workplace in Utah and to have a CEO whose vision inspires each of our team members to create with possibility," said Anita Grantham, Chief People Officer at Pluralsight. "This recognition validates our ongoing commitment to our team members and our mission to democratize technology skills."
Recognition by The Salt Lake Tribune comes on the heels of several other national recognitions of Pluralsight as a top workplace. Most recently, Pluralsight ranked number 9 overall among large companies on Entrepreneur magazine's 2018 Top Company Culture List, number 9 on the 2018 Best Small & Medium Workplaces by Great Place to Work® and FORTUNE and number 18 on the 2018 Best Workplaces for Women list by Great Place to Work® and FORTUNE.
To view the 2018 Top Workplaces list by The Salt Lake Tribune, visit http://topworkplaces.sltrib.com/.
For information about Pluralsight, visit pluralsight.com.
About Pluralsight
Pluralsight is an enterprise technology learning platform that delivers a unified, end-to-end learning experience for businesses across the globe. Through a subscription service, companies are empowered to move at the speed of technology, increasing proficiency, innovation and efficiency. Founded in 2004 and trusted by Fortune 500 companies, Pluralsight provides members with on-demand access to a digital ecosystem of learning tools, including adaptive skill tests, directed learning paths, expert-authored courses, interactive labs and live mentoring. For more information, visit pluralsight.com.
Media Contact
Maddie Smith
maddie-smith@pluralsight.com