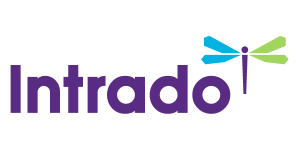 IntelliChief ECM Named Oracle Gold Partner
/EIN News/ -- Tampa, FL, Oct. 29, 2018 (GLOBE NEWSWIRE) -- IntelliChief, LLC, a provider of automated document management and workflow enterprise content management (ECM) solutions, announces IntelliChief ECM named Oracle Gold Partner. The designation reflects the company's progressive integrated product development of Accounts Payable automation and Orders Processing automation for JD Edwards EnterpriseOne, JD Edwards World, Oracle E-Business Suite and PeopleSoft users.
The designation reflects the document management company's rapid growth of development encompassing integration with any ERP and line of business system. Also attributed was IntelliChief's industry-noted product advancements in the areas of multi-format automated document capture and indexing, AI and robotic process automation (RPA) and company-specific process configured workflow, providing mobile access for all staff and stakeholders.
IntelliChief's enterprise benefit at the departmental level encompasses Accounts Payable, Order Processing, Finance, Purchasing, Sales Management, Customer Service, Human Resources-HCM, IT Legal, and Logistics/Distribution.
IntelliChief ECM provides a smooth, automated transition from costly manual document management and workflow functions. Its industry-awarded automated capture, validation, database update and real-time analytic visibility enables users to capture documentation in any format, index contents and validate with data in their ERP and line of business applications. It lifecycle-manages all related documentation, facilitates optimized interdepartmental processes workflow automation and cash flow optimization.
For IntelliChief ECM information, visit www.intellichief.com.
About IntelliChief, LLC
IntelliChief enterprise content management (ECM) provides enterprise-class business processes document management and workflow automation solutions for Accounts Payable, Orders Processing, HCM and other interdepartmental usage. With decades of expertise in the market and seamless integration with leading enterprise resource planning (ERP) and line of business systems, IntelliChief thoroughly automates companies' document management, achieving full ROI typically within a year of implementation. Users can create, capture, manage, archive, retrieve and distribute mission-critical documents directly from their familiar ERP screens, automating and streamlining business processes workflow throughout their organization. www.intellichief.com.
###
Tim Nissen
IntelliChief
8139719500 x335
tnissen@intellichief.com