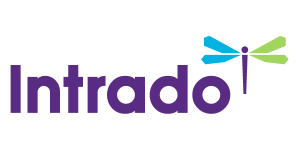 Avoiding the Hazards of Holiday Decorating
Christmas Decor offers safety tips for do-it-yourself decorators
/EIN News/ -- Lubbock, TX, Oct. 24, 2018 (GLOBE NEWSWIRE) -- According to the U.S. Consumer Product Safety Commission (CPSC), do-it-yourself holiday decorating activities resulted in an average of about 240 injuries per day during the holiday season of November and December, 2017. Statistics like these contribute to the growing popularity of professional holiday and decorating companies like Christmas Decor, the premier holiday lighting and decorating company in North America, which now takes over outdoor decorating chores for more than 50,000 homes and businesses annually.
"The simple truth is that holiday decorating can be hazardous," said Brandon Stephens, president of Christmas Decor, Inc. "Beyond the risk of injuries during installation, there are risks associated with using the wrong type of lighting and hardware and choosing the wrong spots to anchor or string lights and other decorations."
The holiday decorating professionals at Christmas Decor strongly recommend that property owners consider using a professional decorating service this holiday season. But for property owners who plan to install their own holiday décor this season, Christmas Decor offers the following safety tips:
Ladder Safety
More than 40 percent of holiday decorating injuries involved falls from ladders, roofs, furniture, and step stools. Here are tips from the American Ladder Institute to help avoid becoming part of that statistic:
Wear sturdy shoes with slip resistant soles. Leather soles are not slip resistant.
Use a ladder rated to hold your weight combined with the weight of your tools and decorations and long enough to reach without having to stand on the top rung.
Set your ladder up on even ground or use leg levelers.
Follow the "three point-of-contact rule": Always face the ladder and always have two hands and one foot, or two feet and one hand in contact with the ladder steps, rungs and/or side rails. Never reach so far that the buckle on your belt is outside of the right or left rail of the ladder.
If your ladder is metal (including aluminum) it will conduct electricity. If a live wire from holiday lights touches a metal ladder, it can cause electrocution.
Don't drink and decorate and don't decorate at night. Alcohol consumption when climbing ladders can lead to injury and death, and decorating at night is dangerous. 
Lighting Safety
It's important, but it's not enough, to ensure that lights have been tested for safety by a recognized testing laboratory and to check each set of lights for broken or cracked sockets, frayed or bare wires, or loose connections. For a safer holiday lighting display, property owners should also keep these tips from the CPSC in mind:
Use only lights that have plugs containing fuses.
Check to see that outdoor lights been certified for outdoor use.
Make sure that extension cords are rated for the intended use.
Stay away from power or feeder lines leading from utility poles into older homes.
Fasten outdoor lights securely to trees, house walls, or other firm supports to protect them from wind damage. Use only insulated staples (not nails or tacks) to hold strings in place or run strings of lights through hooks. Never pull or tug on lights.
Plug lights into circuits protected by ground-fault circuit interrupters (GFCIs) to protect against electric shock. Portable outdoor GFCIs can be purchased where electrical supplies are sold. GFCIs can also be installed permanently to household circuits by a qualified electrician.
"Holiday decorating doesn't need to be a hazardous activity," says Stephens. "Our decorating professionals help eliminate unnecessary accidents and produce a result that is often superior to what individual property owners can achieve with consumer-grade lighting and accessories. Our designers are trained to execute lighting displays on high roofs, ladders, and in tricky situations. Just as important, our installation crews use the utmost care when decorating each client's home or business, avoiding damage to moldings, roofing, or architectural elements."
The Christmas Decor Franchise Network has been decorating homes and businesses nationwide since 1986, focusing primarily on exterior decorating services. Christmas Decor franchisees offer customized lighting displays, garlands, wreaths, and bows.  The full-service package that each Christmas Decor client receives includes design, installation, maintenance, removal, and storage of all decorations.
For more information on having Christmas Decor decorate your home or business, or to schedule an appointment for a consultation or installation, please visit www.christmasdecor.net.
About Christmas Decor 
Since its inception in 1986, Christmas Decor has risen to become the premier holiday lighting and decorating company in North America. The Texas-based company was founded by Blake Smith as an off-season supplement to his landscape business and as a method to provide year-round work for employees. Christmas Decor quickly emerged as a viable business opportunity and today, operates in more than 350 markets in 48 states and Canada. Plans are underway to open locations in more than 100 new markets through franchise expansion in select communities around the country. Christmas Decor is highly revered in its field and has received consistent recognition for its efforts; some highlights include having been named one of the Top Ten Home Improvement Franchises for 2008 by Entrepreneur Magazine and AOL Small Business.
Brandon Stephens
President
Christmas Decor, Inc.
(806) 722-1225 
Brandon@thedecorgroup.com
www.christmasdecor.net