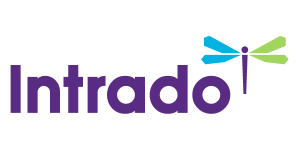 Saturn Oil & Gas Inc. Announces up to $6,500,000 Brokered Private Placement Co-Led by Canaccord Genuity Corp. and Gravitas Securities Inc.
/EIN News/ -- SASKATOON, Saskatchewan, Oct. 24, 2018 (GLOBE NEWSWIRE) -- Saturn Oil & Gas Inc. ("Saturn" or the "Company") (TSX.V: SOIL) (FSE: SMK) is pleased to announce that it has engaged Canaccord Genuity Corp. together with Gravitas Securities Inc. (collectively the "Agents") to co-lead on a commercially reasonable efforts basis a brokered private placement of up to 27,083,333 common share units (the "Units") and / or flow through common shares (the "Flow Through Shares") at a price of $0.24 per Flow Through Share and / or Unit, for gross proceeds of up to approximately $6,500,000 (the "Offering"). Any combination of Units or Flow Through Shares may be sold pursuant to the Offering providing that no more than $2,000,000 is sold in Flow Through Shares.

Each Unit shall consist of one common share (a "Common Share") of the Company and one-half of a common share purchase warrant (each whole warrant a "Warrant") exercisable into one Common Share of the Company at a price of $0.30 per Warrant for a period of 24 months from the closing date.
The Company has also granted the Agents an option to sell an additional 8,333,333 Units on the same terms as the Offering to raise additional gross proceeds of up to $2,000,000 (the "Over-Allotment Option").
The Company may pay fees and commissions on the Offering within the amounts permitted by the policies of the TSX Venture Exchange. The Offering is expected to close on or about November 15, 2018 and is subject to approval of the TSX Venture Exchange and customary closing conditions for brokered financings.
Saturn intends to use the proceeds from the Offering for growth and development drilling of its Viking light oil and Success heavy oil assets near Kindersley, Saskatchewan. The operations area and contact information can be found on the Company's website (www.saturnoil.com).
About Saturn Oil & Gas Inc.
Saturn Oil & Gas Inc. (TSX.V: SOIL) (FSE: SMK) is a public energy Company focused on the acquisition and development of undervalued, low risk assets. Saturn is driven to build a strong portfolio of cash flowing assets with strategic land positions. De-risked assets and calculated execution will allow Saturn to achieve growth in reserves and production through retained earnings. Saturn's portfolio will become its key to growth and provide long-term stability and value to shareholders.
To learn more, please contact the Company at 1 (306) 955-9946 or visit: www.saturnoil.com
On Behalf of the Board of Directors
SATURN OIL & GAS INC.
John Jeffrey, MBA – CEO & Chairman
Neither TSX Venture Exchange nor its Regulation Services Provider (as that term is defined in the policies of the TSX Venture Exchange) accepts responsibility for the adequacy or accuracy of this release. Certain statements contained herein constitute forward-looking statements. Such forward-looking statements are subject to both known and unknown risks and uncertainties which may cause the actual results, performances or achievements of the Company to be materially different from any future results, performances or achievements expressed or implied by such forward-looking statements. Except as required by law, the Company does not undertake any obligation to publicly update or revise any forward-looking statements.
Not for distribution to United States newswire services or for dissemination in the United States.