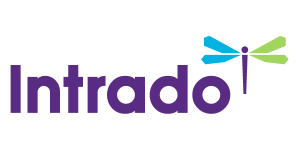 UPDATE – Book4Time Continues Record-Setting Year with Q3 Growth
/EIN News/ -- Spa management software company announces performance during third quarter of 2018

TORONTO, Oct. 24, 2018 (GLOBE NEWSWIRE) -- Book4Time, the leading global provider of next-generation spa management software, continued its record pace of growth in Q3, posting a 223 percent increase in year-over-year growth.
The company welcomed more than 100 new clients to its lineup of premium spa brands. Continuously outpacing competitors by providing innovative technology-based solutions, Book4Time is on-track for 2018 to be one of the best-performing years in the company's history.
"We've built our products on the belief in a powerful customer experience – one that reflects positively on every client that adopts our technology to better serve their customers," said Roger Sholanki, CEO and founder of Book4Time. "With this in mind, we've built the latest technological advancements into our products to make the customer experience as seamless as possible."
Highlights from the quarter include:
223 percent year-over-year growth
74 percent month-over-month growth for Guest Intake
100+ new accounts
A new partnership with WTS International
New go-lives with leading hospitality and wellness brands including Hilton, Equinox and Caesars Entertainment
Addition of staff to address growing demand in the Middle East and Africa
Book4Time's partnership with WTS International Inc., one of the world's largest spa, fitness and lifestyle consultancy and management firms, contributed to Book4Time's success in Q3. With the signing of a Master Services Agreement, Book4Time will work with the company to integrate multiple systems into a single platform.
"After doing a thorough evaluation and seeing the system in action with a pilot, we are excited to announce the addition of Book4Time as one of our preferred vendor partners for spa software and to start rolling it out across multiple brands," said Scott Krosnowski, senior vice president of finance and technology for WTS International Inc. "We have uncompromising standards and Book4Time's enterprise, multi-location guest profile, CRM and reporting capabilities will really help us to deliver on our mission to provide exceptional services to our clients."
In Q3, Book4Time's customer experience-first approach resulted in new business with several high-end hotels, fitness and lifestyle clubs, casinos and more, including Hilton, Equinox and Caesars Entertainment.
Additionally, the quarter saw an increased demand for Book4Time's product, Guest Intake, with 74 percent month-over-month growth for the health and wellness platform. Book4Time's partnership with MINDBODY, a leading tech platform for the fitness, beauty and wellness services industry, generated much of this growth.
In response to international demand for its services, Book4Time expanded its sales presence in the Middle East and Africa during Q3. Book4Time also signed a new lease for its corporate headquarters in Markham, Ontario, doubling its size.
"We're looking forward to continuing the momentum we've seen so far in 2018 as we round out the year and begin 2019. Our guiding principle of enabling a stellar customer experience allows us to continue to grow and outpace our competitors," said Sholanki.
For more information on Book4Time, visit https://www.book4time.com.
About Book4Time
Book4Time is a global provider of cloud-based all-in-one management solutions for spa and wellness businesses in more than 70 countries. Book4Time is the preferred solution for the world's largest and most prestigious spa, beauty and wellness brands on a global scale, with a market reach of more than 20 million consumers, managing more than $1.5 billion in annual transaction volume. Key accounts include Four Seasons, Hyatt, Marriott, WTS, Hilton, Shangri La, Accor Hotels, Clarins, Canyon Ranch, Steiner Leisure, Como Hotels and Resorts, SBE Hotel Group and Belmond.
Founded in 2004, Book4Time is a private Canadian company and a three-time award winner of PROFIT 500 Canada's Fastest Growing Companies. The company bases its state-of-the-art products on innovation, and was the first in the industry to offer a cloud-based solution. Starting with spa booking software, Book4Time quickly built out an entire all-in-one solution that runs businesses from anywhere and continually adds new, innovative features. For more information, please visit https://www.book4time.com.
Media Contact
Amber Richards
Uproar PR for Book4Time
arichards@uproarpr.com
321-236-0102 x237