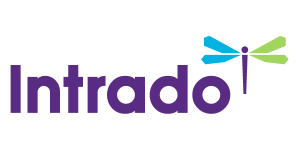 Velocity Technology Solutions Implements JD Edwards on Oracle Cloud Infrastructure for TruGreen
/EIN News/ -- CHARLOTTE, N.C., Oct. 24, 2018 (GLOBE NEWSWIRE) -- Velocity Technology Solutions Inc., the global leader in enterprise cloud application management services and creator of the Velocity Cloud Application Management Platform™ (VCAMP®), today announced it has successfully implemented JD Edwards EnterpriseOne 9.2 for TruGreen on Oracle's Cloud Infrastructure (OCI).

Serving more than 2.3 million customers, TruGreen required a modern cloud-based ERP System that would deliver a nimble, scalable solution following its spinoff from parent company ServiceMaster. The nation's largest lawn care provider needed an innovative option that would eliminate the burden of daily maintenance and concerns over securing their IT operations.
Following evaluation of multiple ERP solutions, JD Edwards was the platform of choice, given the strength of its capabilities as well as TruGreen's comfort level with the application prior to divestiture from ServiceMaster. TruGreen then put their trust in Velocity as their cloud advisor, mapping the requirements of the organization with alternative public or private cloud solutions. Considering TruGreen's goals, leveraging Velocity's SMART™ decision analysis model, Velocity's managed cloud experts chose Oracle Cloud Infrastructure as the ideal solution and strategized an implementation plan on OCI to help TruGreen fully leverage its JDE investment.
"JD Edwards was a natural choice for the TruGreen organization as its application capabilities mapped well to our requirements," said Ken DeWitt, Chief Information Officer, at TruGreen. "Velocity's breadth and depth of JD Edwards expertise, combined with their managed cloud experience, will enable our organization to focus on growing our business and protecting our leadership in the lawn care industry."
"We are thrilled to welcome TruGreen to Velocity's JD Edwards family. Our organizations are perfectly aligned to help TruGreen realize their business objectives as they take advantage of new digital technologies in the cloud," said Judithe Kennedy, Senior Vice President of the JD Edwards line of Business at Velocity.
Critical to the delivery of a successful implementation, Velocity's Cloud Application Management Platform™ (VCAMP®) will continue to provide significant value for TruGreen providing application visibility, security, and operations clarity from the VCAMP analytics platform.
About Velocity Technology Solutions
Velocity Technology Solutions (www.VelocityCloud.com), the global enterprise application cloud services leader since 2003, delivers secure, fully managed environments spanning virtual private, public and hybrid clouds. The company's portfolio includes application-focused cloud managed services, professional services, with data analytics and optimization solutions. Velocity's expertise in managing leading ERP applications, leveraging the patent-pending Velocity Cloud Application Management Platform, gives customers required availability, security, visibility and control at a reduced total cost of ownership. Velocity is headquartered in Charlotte, NC, with facilities in North America, Europe and Asia. Velocity is a portfolio company of Silver Lake Sumeru, a global leader with private equity investments in leading, growth-oriented technology companies. For additional information on Silver Lake and its entire portfolio, visit www.silverlake.com.
About TruGreen
Memphis, Tenn.-based TruGreen is the nation's largest lawn care company, serving more than 2.3 million residential and commercial customers across the United States with lawn, tree and shrub care. TruGreen believes more life should be lived outside and is committed to providing a beautiful lawn to serve as the foundation for outside experiences and lifelong memories. As the leader in the professional lawn care industry, TruGreen helps define responsible lawn care practices, conducts industry-leading education and training for our people, pioneers new application technologies and educates our customers on proper mowing and wise-use watering techniques. Today, there are approximately 260 TruGreen lawn care branches in the United States and Canada, plus about 35 franchise locations. Go to http://www.TruGreen.com or http://www.facebook.com/TruGreen for more information about TruGreen.
Contact Information:
Romy Ribitzky
Marketing Director
Velocity Technology Solutions
704-593-3429
romy.ribitzky@velocitycloud.com