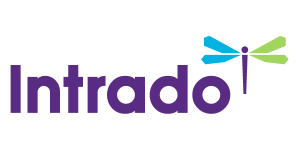 Atlanta Airport Marriott Hosts Masters of Craft Regional Competition
/EIN News/ -- ATLANTA, Oct. 24, 2018 (GLOBE NEWSWIRE) -- Atlanta Airport Marriott was chosen to host one of the regional competitions of this year's Master of the Craft. Multiple chefs and mixologists competed on August 6th for the opportunity to go to Nationals. The event featured notable chefs and mixologists from local competitions facing off "Iron Chef style" by crafting their best concoctions from unique ingredients.

The stage is set for the Masters of Craft Competition.
Chefs prepare for the culinary competition.
Chefs compete for the ultimate prize.
Eileen MacElroy (Area VP) and Tamara Markham (Senior Area Director of Operations, The Americas) were the brains behind the Atlanta Airport Marriott venue, bringing one of the best events to life. The Atlanta beverage competition featured 13 mixologists crafting enticing cocktails in seven minutes, each with their own creative spin. The culinary competition featured 18 chefs and mystery ingredients with a competition time of 30 minutes in which to create their best dish.
"The competition "Masters of Craft" is an incredible opportunity for our hosts to show their passion and expertise in both culinary and beverage," said Mark Spanka, General Manager. "As the host hotel, we loved showcasing the talents of our Marriott family."
Judges included Chris Adams from Ellis Adams Group, Christopher Grossman, Chef at Atlas in The St. Regis Atlanta, Jacob Gragg of Banfi Vintners and Tina Cannon, renowned BBQ chef and competitor. After judging the final dishes, Rachel Slayers, from the Gaylord Opryland Resort and Convention Center took home the culinary prize. Rachad Rad, Lead Bartender at New Orleans Marriott beat out the beverage competition.
The Master of the Craft Marriott competition dates back to Chicago in 2015. It was created to encourage team comradery and allow line cooks to show off their talents. Just this year, it expanded to include a beverage component. This year's regionals were held in DC on October 23rd, with 12 finalists from the Americas, followed by Nationals on the 24th.
Our Atlanta airport hotel also puts guests close to some of the most popular things to do in Atlanta. From nearby sights like the Atlanta Motor Speedway, to the Delta Museum the hotel is in a prime spot for discovering the best of the city. Guests can also check out frequent live musical acts and entertainment at nearby Cellairis Amphitheatre.
For more information or to book a stay, guests can call +1 404-766-7900
About Atlanta Airport Marriott
Situated minutes away from Atlanta-Hartsfield Jackson International Airport in Atlanta, Georgia, Atlanta Airport Marriott hotel blends comfort and convenience. Arrive via the hotel's 24-hour complimentary airport shuttle and enjoy peace and quiet in its soundproof accommodations, which have recently undergone a comprehensive refresh. The hotel offers a 24-hour fitness center and an indoor and outdoor pool. Guests can also wake up to a freshly-prepared hearty breakfast at VOYA Bistro or savory steakhouse cuisine at Bentleys Steakhouse, two of the hotel's five exceptional on-site restaurants. Travelers can also enjoy a perfectly poured cocktail at B Plus, the bourbon bar. If you're traveling to Atlanta on business, you'll be delighted with the hotel's totally unique venues, which include a cool terrace and a modern Innovation Lab.
CONTACT: Atlanta Airport Marriott
4711 Best Road, Atlanta, Georgia 30337 USA
+1 404-766-7900
https://www.marriott.com/hotels/travel/atlap-atlanta-airport-marriott/
Photos accompanying this announcement are available at
http://www.globenewswire.com/NewsRoom/AttachmentNg/eb975838-0618-4eab-973e-2d16bf2295ec
http://www.globenewswire.com/NewsRoom/AttachmentNg/6ff905e6-34dc-453e-8946-66f7bbc1902f
http://www.globenewswire.com/NewsRoom/AttachmentNg/e0495375-d90d-4296-8096-664707f75067