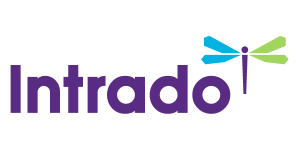 IntelliChief ECM Presenting at the JD Edwards Packerland RUG
/EIN News/ -- Tampa, FL, Oct. 15, 2018 (GLOBE NEWSWIRE) -- IntelliChief, LLC, a provider of automated document management and workflow enterprise content management (ECM) solutions, announces IntelliChief ECM presenting at the JD Edwards Packerland RUG, October 18, 2018 in Fon du Lac, WI.

An Oracle Gold Partner with JD Edwards integration, IntelliChief is presenting Fiscal Fitness for JDE: Today's AP and Orders Automation Abilities, addressing the latest integrated ECM abilities, including how-to's and benefits of this technology stack trend.
The AP and Orders Automation presentation will cover:
Accounts Payable Automation:
- Reduce vendor invoice processing and filing costs
- Increase automated workflow and streamline processes
- Increase invoice approval and exception handling processes visibility
- Reduce late payment fees while increasing early payment discounts.
Sales Order Processing Automation:
- Faster, more accurate order processing
- Lower order processing cost
- Increase process control and visibility of order routing
- Decrease Days Sales Outstanding
- Improve Customer Service experiences for customers, and for staff managing each account.
Throughout the day, ECM discussions will be held around the IntelliChief installation onsite.
The IntelliChief ECM system enables automating documentation capture and management, validating and updating JDE-based data, and facilitating workflow befitting a company's specific processes and culture. As a true enterprise system, IntelliChief is deployable throughout an organization's local and global footprint.
IntelliChief ECM provides a smooth, automated transition from costly manual document management and workflow functions. Its industry-awarded automated capture, validation, database update and real-time analytic visibility enables users to capture documentation in any format, index contents and validate with data in their JD Edwards EnterpriseOne, JD Edwards World ERP and line of business applications. It lifecycle-manages all related documentation, facilitates optimized interdepartmental processes workflow automation and cash flow optimization.
Areas of enterprise-wide use include Accounting (both Accounts Payable and Accounts Receivable), Finance, Purchasing, Customer Service, Human Resources, IT Legal, Logistics/Distribution, Operations and other paper and process-intensive departments, supporting time and cost savings throughout organizations.
To review IntelliChief's abilities, visit https://www.intellichief.com.
About IntelliChief, LLC
IntelliChief enterprise content management (ECM) provides enterprise-class business processes document management and workflow automation solutions for Accounts Payable, Orders Processing, HCM and other interdepartmental usage. With decades of expertise in the market and seamless integration with leading enterprise resource planning (ERP) and line of business systems, IntelliChief thoroughly automates companies' document management, achieving full ROI typically within a year of implementation. Users can create, capture, manage, archive, retrieve and distribute mission-critical documents directly from their familiar ERP screens, automating and streamlining business processes workflow throughout their organization. www.intellichief.com.
###
Tim Nissen
IntelliChief
8139719500 x335
tnissen@intellichief.com