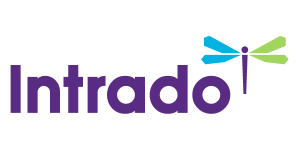 CSE: 2018-1005 – New Listing - Sona Nanotech Inc. (SONA)
/EIN News/ -- TORONTO, Oct. 03, 2018 (GLOBE NEWSWIRE) -- The common shares of Sona Nanotech Inc., formerly Stockport Exploration Inc. have been approved for listing on the CSE.

Listing and disclosure documents will be available at www.thecse.com on the trading date.
Sona is a nano technology life sciences firm that has developed two proprietary methods for the manufacture of rod shaped gold nanoparticles for use in multiplex diagonostic testing platforms that will improve performance over existing tests in the market.
________________________
Les actions ordinaires de Sona Nanotech Inc., anciennement Stockport Exploration Inc., ont été approuvées pour être inscrites à la cote de la CSE.
Les documents d'inscription et de divulgation seront disponibles sur www.thecse.com à la date de négociation.
Sona est une société de nanotechnologies spécialisée dans les sciences de la vie qui a développé deux méthodes exclusives pour la fabrication de nanoparticules d'or en forme de baguette destinées aux plates-formes de test diagonostiques multiplexes qui amélioreront les performances par rapport aux tests existants sur le marché.
| | |
| --- | --- |
| Issuer/Émetteur: | Sona Nanotech Inc. |
| Security Type/Titre: | Common Shares/Actions ordinaires |
| Symbol(s)/Symbole(s): | SONA |
| Number of securities issued and outstanding/ Titres émis et en circulation: | 52 199 520 |
| Number of Securities reserved for issuance/ Titres réservés pour émission: | 6 097 029 |
| CSE Sector/Catégorie: | Technology/Technologie |
| CUSIP: | 83541C 10 5 |
| ISIN: | CA 83541C 10 5 9 |
| Boardlot/Quotité: | 500 |
| Trading Currency/Monnaie de négociation: | CDN$/$CDN |
| Trading Date/Date de negociation: | Le 4 octobre/October 2018 |
| Other Exchanges/Autres marches: | N/A |
| Fiscal Year end /Clôture de l'exercice financier: | October 31/Le 31 octobre |
| Transfer Agent/Agent des transferts: | Computershare Investor Services Inc. |
The Exchange is accepting Market Maker applications for SONA. Please email: Trading@theCSE.com
If you have any questions or require further information please contact Listings at (416) 367-7340 or E-mail: Listings@thecse.com
Pour toute question, pour obtenir de l'information supplémentaire veuillez communiquer avec le service des inscriptions au 416 367-7340 ou par courriel à l'adresse:  Listings@thecse.com