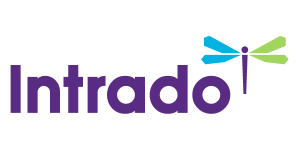 Cruise Industry Highlights Why Travelers Should #ChooseCruise this October
/EIN News/ -- Washington D.C., Oct. 01, 2018 (GLOBE NEWSWIRE) -- This October, Cruise Lines International Association (CLIA), the unified voice and leading authority of the global cruise community, is highlighting why travelers should #ChooseCruise. The initiative, formerly known as Plan a Cruise Month, will feature the latest information about cruise travel, the best deals and promotions as well as the cruise insights across the industry's social platforms. 
"The #ChooseCruise campaign is a way to highlight the many amazing reasons why travelers should choose a cruise for vacation," said Cindy D'Aoust, president and CEO, CLIA. "Cruise travel can offer experiences and adventures that are unique to each traveler giving them the chance to check off bucket list items in a fun, carefree way."
Five Reasons to #ChooseCruise: 

Fulfill the Bucket List - It's nearly unanimous – 95 percent of travel agents say they're seeing an uptick in new cruise destinations because travelers are seeking to knock things off of bucket lists. Sixty-two percent of agents say they are seeing more cruises booked to Alaska, making it the top growth destination in the cruise industry. Other top destinations: Caribbean/Bermuda/Mexico (41 percent), Mediterranean Europe (36 percent) and Canada/New England (36 percent).

Unpack Once - Traveling to multiple destinations on a single trip is a great way to maximize vacation time, but the hassle of checking in and out of destinations, packing and repacking suitcases and coordinating travel can take its toll. Cruising is the simplest, worry-free way to explore multiple destinations, all from the home base aboard ship.

Go on an Adventure - Many travelers are looking for more adventure when it comes to vacationing and cruise travel can deliver. Alaska is still the favored choice for adventure or expedition travel, with 78 percent choosing the Last Frontier State as their destination. Cruisers' other choices that offer high adventure include Darwin's favorite Galapagos Islands (59 percent), the South Pacific (51 percent) and Antarctica (43 percent).

Prepare to be Pampered – From service to spas, cruise travel is known for pampering passengers. Suite guests are often welcomed with personal butlers and suite stewards. This level of service offers guests valet service and help with any special requests. Some cruise lines offer the ultimate one-of-a-kind luxury experiences at onboard spas – from 24K-gold facials to chocolate body massage treatments.

Healthy Living – Cruise lines are offering more healthy living options for travelers than ever before. Cruise chefs offer health-conscious foods for various dietary needs, from keto to gluten- and dairy-free. Fitness equipment, classes and seminars keep guests on track, while on-board activities like zip linings, ice skating and surf simulators offer fun ways to keep active.

With more than 27.2 million cruisers expected to embark on a cruise by the end of this year, these travelers can leverage the expertise of a CLIA-Certified cruise travel agent to tailor a personalized cruise trip. Travel agents offer their clients real-world experience and industry insider expertise. Find a CLIA Certified Travel Agent at https://www.cruising.org/cruise-vacationer/cruise-travel-guide/clia-agent-finder.

During #ChooseCruise in October, cruise lines are offering exclusive deals and promotions. Travelers can take advantage of these special deals through a CLIA Certified Travel Agent. #ChooseCruise on Social Those with wanderlust are encouraged to follow CLIA social handles highlighting the many reasons to #ChooseCruise. CLIA will leverage daily observances and holidays to showcase cruise travel and integrate cruising into popular social conversations. From National Taco Day and Sweetest Day to Picasso's Birthday and Great Books Day, October is filled with observances that feature the variety of amazing activities and experiences cruising has to offer.
Sarah Kennedy
Cruise Lines International Association 
202-759-9313
skennedy@cruising.org