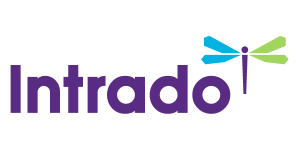 Security Now & IBM Release New Report on Endpoint Security Systems
/EIN News/ -- New York, NY, Oct. 01, 2018 (GLOBE NEWSWIRE) -- via NEWMEDIAWIRE -- Security Now (www.securitynow.com), the premier online community for IT security news, has released a special report in partnership with IBM, titled "Endpoint Ecosystems-Collaborating to Conquer Security Threats." This report discusses how organizations need to extend a risk-based, holistic approach to security to include the endpoints, and make sure that their endpoint security approach is not static.

The report is broken into five articles, including custom advice from Ovum and IBM. The articles include:
An assessment of the endpoint security market for the enterprise by Ovum
The three big obstacles to overcome with endpoint security
Wannacry- how the notorious worm changed ransomware
Ecosystem collaboration for defense in depth
Best practices for collaborative endpoint ecosystems


"As the attack surface increases, and CISOs and security professionals confront a world containing an ever-increasing number of devices, making sure that all endpoints are properly identified, integrated, monitored, maintained and secured is a must in the enterprise," according to Scott Ferguson, the managing editor for Security Now and Light Reading. "With so many endpoints to wrangle, CISOs and security pros need as much information as possible and are increasingly realizing the benefits of connecting tools in an overall endpoint ecosystem to properly secure their devices and networks."
To download a free copy of the report click here: https://www.securitynow.com/lg_redirect.asp?piddl_lgid_docid=746091&cid=PR
About Security Now
Security Now is an online community discussing the biggest issues in security. Security Now helps readers understand why security news is important, what's really going on inside the news and what they should be doing to keep their organization out of the cybercrime headlines. Security Now is for everyone in IT and security. Security Now features blogs, news and analysis, original research, and webinars from security experts and IT professionals who are successfully implementing the latest security strategies and technologies.
About Light Reading
Light Reading is an independent B2B digital media platform providing daily news analysis and insight for the global communications networking and services industry. Our broad readership and solid reputation make us the leading resource for telecom, mobile and cable network operators, cloud services players and all the companies that develop and supply them with technology, applications and professional services. Light Reading has over 500,000 qualified registered users, our websites attract over 1.3 million monthly page views and our newsletters are sent out to 220,000 opt-in subscribers. Our brand is also active across all social media channels, with over 100,000 members and followers. The Light Reading Group incorporates a dedicated research division, Heavy Reading; more than 15 successful annual industry events, including its flagship Big Communications Event; several targeted online communities, including Security Now, Connecting Africa and Broadband World News, that dig even deeper into key areas of the global communications industry; and its sister industry news site Telecoms.com.
Amy Averbook
9177432693
averbook@lightreading.com