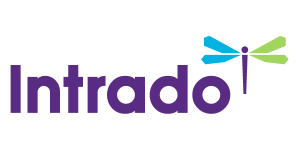 Larson Electronics Releases Aluminum Golight Mounting Bracket for Radioray and Stryker Models
/EIN News/ -- KEMP, Texas, Sept. 30, 2018 (GLOBE NEWSWIRE) -- Larson Electronics, a manufacturer of industrial lighting products, released an aluminum L-bracket specially designed to mount Larson Electronic Golight Radioray and Stryker models.

GL-LBRK-V2
Aluminum L Bracket
The GL-LBRK-V2 is an aluminum L-bracket designed for Radioray and Stryker Golight models, which allows operators to mount these lights on appropriate surfaces. This mount consists of a top plate measuring 7" long by 6" wide, that has three mounting holes and a center thru hole for the lights. The lower half of the bracket mounts to the wall via four mounting holes.
Larson Electronics' Golights are ideal for rugged outdoor use in applications such as hunting, fishing, security services, law enforcement operations, and anywhere else high-powered illumination with remote functionality is desired. This accompanying bracket provides operators with a sturdy and reliable platform to mount their Golights.
About Larson Electronics LLC: Larson Electronics LLC is a manufacturer of industrial lighting equipment and accessories. The company offers an extensive catalog of industry-grade lighting and power distribution products for the following sectors: manufacturing, construction, food processing, oil and gas, military, marine and automobile. Customers can benefit from the company's hands-on, customized approach to lighting solutions. Larson Electronics provides expedited service for quotes, customer support and shipments.
For further information, please contact:
Rob Bresnahan, President and CEO
Toll-free: 1-800-369-6671
Phone: 214-616-6180
Fax: 903-498-3364
E-mail: sales@larsonelectronics.com
Photos accompanying this announcement are available at: 
http://www.globenewswire.com/NewsRoom/AttachmentNg/c9c10e22-d43d-4b10-a138-8635b4cca68b
http://www.globenewswire.com/NewsRoom/AttachmentNg/644bd11f-eec8-4ee9-88e1-55c9d408cf33