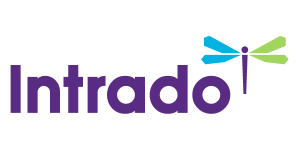 31st Annual UT Beef Day & Tailgating Treasures
/EIN News/ -- Murfreesboro, Sept. 05, 2018 (GLOBE NEWSWIRE) --
The 31st Annual UT Beef Day will take place on September 8th when the Vols take on Eastern Tennessee State University. The celebration will include a radio interview with Jennifer Houston, the 2019 incoming President of National Cattlmen's Beef Association from Sweetwater, Tenn. during the "Kick-Off Call In Show", free sirloin beef samples from Texas Roadhouse before the game, and a giveaway for a $100 gift card to Food City and Texas Roadhouse on the Tennessee Beef Council Facebook page.
"The much-anticipated Beef. It's What's for Dinner 'SweepSteaks' will kick off on September 9th at Food City stores. Fans who purchase fresh beef from participating Food City stores and use their Food City ValuCard will automatically be registered to win tickets to the Tennessee – Alabama game. So, buy beef and buy it often to increase your chances to win tickets to the big game!", says Valerie Bass, Executive Director of the Tennessee Beef Industry Council. "Our state beef council is proud to be part of a new initiative with the Athletics Department and the UT Medical Center Pat Summitt Clinic. It's a disease that hits home for us as Coach Summitt's father, Richard Head, was a cattle producer and rancher in Cheatham County.  I believe it's important that we all do our part in this fight".
As football season kicks off, fans are ready to prepare tailgating favorites and find new crowd-pleasing recipes like sliders, chili, and quesadillas. You can score big points with your crew by beefing up the menu with new tailgate treasures like Nacho Beef Dip, Buffalo-Style Beef Bites or Maple Bacon Beer Burgers from BeefItsWhatsForDinner.com.  
"Beef supplies 10 essential vitamins and minerals, including protein, zinc, iron, and B vitamins. But the best part is it tastes great!", says Registered Dietitian, Karman Meyer with the Tennessee Beef Industry Council.
If you'll be attending the UT vs. ETSU game on September 9th, be sure to stop by the Tennessee Beef Industry Council booth on your way in to Neyland Stadium to play for great beef prizes and see the friendly folks at Texas Roadhouse for a sirloin steak sample. Happy tailgating season to all! 
Karman Meyer
Tennessee Beef Industry Council
6158965811
kmeyer@tnbeef.org