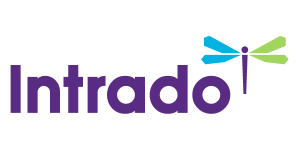 Canadian Bar Association, BC Branch Announces 2018-2019 President, Margaret A. Mereigh
/EIN News/ -- VANCOUVER, British Columbia, Sept. 05, 2018 (GLOBE NEWSWIRE) -- The Canadian Bar Association, BC Branch (CBABC) announces Margaret A. Mereigh as its new President for the 2018-19 term. Margaret has been a CBABC member for 27 years, during which she has held numerous volunteer roles including, provincially, as Vice President, Secretary Treasurer, elected member of its governing Provincial Council, Government Relations Committee member and on the Advisory Committee to the Judicial Council of BC. Nationally, she has volunteered as Chair of the National Standing Committee on Legislation and Law Reform, and as a member of the National Criminal Justice Section Committee, the National Sections Council, the National Resolutions, Constitution and By Laws Committee, the Membership Committee and the Supreme Court of Canada Liaison Committee.

CBABC President, 2018-19 (photo credit Robert Julei)
Margaret is senior appellate Crown Counsel with the BC Prosecution Service and prosecutes criminal appeals in the BC Court of Appeal and the Supreme Court of Canada. Highlights of her 27 year career as Crown Counsel, include working as trial counsel in R. v. Gladue (a just approach to sentencing aboriginal offenders) and the Air India trial (a prosecution of an act of aviation terrorism).

Margaret is dedicated to CBA values, including equality and diversity. "Half of the Canadian population are women," she said, "yet despite women attaining higher levels of education and working in the same roles as their male counterparts, women do not hold positions of leadership in any great number. The gender divide continues."
During her early work as Crown Counsel in smaller BC communities, Margaret met many Indigenous men, women and youth from neighbouring reserves. Their stories emerged as an experience of poverty, limited education, little employment opportunity, addiction, physical and sexual violence built on a history of discrimination.
"I am passionate about CBABC's role in advancing the calls to action in the Truth and Reconciliation Commission Report, through acknowledgement and education of the Indigenous experience, recognition of Indigenous legal systems and embracing reconciliation. As a West Indian from the island of Trinidad, a former colony of Spain, France and then Great Britain, I have developed some understanding of the colonial experience," said Margaret.
Margaret graduated with a B.A. and a LL.B. from the University of British Columbia and a LL.M. from the University of London, The London School of Economics and Political Science. She has served on the boards of Community Legal Assistance and the UBC Law Students' Legal Advice Program.
As a past president of the Canadian Mental Health Association (Vancouver/Burnaby and Vancouver/Fraser Branches), Margaret is a strong supporter of mental health. In addition to the challenges of learning about and managing a mental illness with health care professionals, persons with a mental illness face other challenges, including stigma, unemployment, and finding safe and stable housing and supportive social networks.
The Canadian Bar Association is the professional organization representing more than 38,000 lawyers, judges and law students across Canada with over 7,000 members in British Columbia.
Contact:
Kent Hurl                                                                                            
Member Communications Officer
604.646.7868
media@cbabc.org
A photo accompanying this announcement is available at http://www.globenewswire.com/NewsRoom/AttachmentNg/d26bce99-b366-43d8-881c-1dc4e68d664f