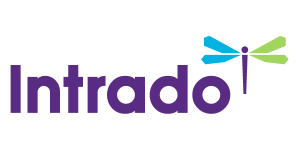 Veritas Appoints Lorne Mark Roseborough CEO of SunVault Energy to the Board of Directors
/EIN News/ -- VANCOUVER, British Columbia, Sept. 04, 2018 (GLOBE NEWSWIRE) -- Veritas Pharma Inc. (CSE: VRT; OTC: VRTHF; and Frankfurt: 2VP) ("Veritas" or the "Company") is pleased to announce the appointment of Lorne Mark Roseborough as a Director of the Company.

Lui Franciosi commented: "We are very pleased to welcome Mr. Roseborough to Veritas' Board of Directors. He has knowledge of our growing industry and his experience in equity markets will be a significant asset to us as we continue to advance our corporate objectives."
Mr. Roseborough brings a wealth of talent and expertise to the Company.  He's currently the CEO of SunVault Energy Inc. (OTCBB: SVLT) in Kelowna, B.C., which focuses on bringing cost effective energy generation and storage to the solar industry.  He previously held the position as a Start-up Lead Executive for Dow Corning's $1.2 billion Semiconductor plant in Clarksville, Tennessee. Mr. Roseborough was a director of EPOD Solar Inc. from October 2007 to January 2010. He also held management positions with EPOD Solar from 2003 and was promoted to vice-president and held that position from June 2008 until July 2009. From 1992 to 2003, Mr. Roseborough worked at Belkorp Industries, Inc. where he was vice-president of Manufacturing, having direct responsibility for the operations of three pulp and paper mills and one small oil refinery. These operations had approximately 350 employees and $300 million in revenues. From November 1999 to 2003, he also held the position as President and CEO of Bluewater Fiber in Port Huron, Michigan (on behalf of owners Merrill Lynch and Cerberus Capital Partners) which was a large recycle pulp mill.
Mr. Roseborough commented: "I am pleased with Veritas' mission and vision in addressing the critical need for scientific evidence in the medical cannabis industry. I am especially looking forward to sharing my experience from a different research industry with the Company's team of scientists."
The Company wishes to announce that it has accepted the resignation of Linda Sampson from its Board of Directors. The Company would like to thank Linda for her services and wishes her success in her present and future endeavors.
About Veritas Pharma Inc.
Veritas Pharma Inc. is an emerging pharmaceutical and IP development company, who, through its 100% owned subsidiary Cannevert Therapeutics Ltd. ("CTL"), is advancing the science behind medical cannabis. It is the Company's aim, through its investment in CTL, to develop the most effective cannabis strains (cultivars) specific to pain, nausea, epilepsy and PTSD, solving the critical need for clinical data to support medical marijuana claims. CTL's unique value proposition uses a low-cost research and development model to help drive shareholder value, and speed-to-market. Veritas' investment in CTL is led by a strong management team, bringing together veteran academic pharmacologists, anesthetists & chemists. The company's commercial mission is to patent protect IP (cultivars & strains) and sell or license to cancer clinics, insurance industry and pharma, targeting multi-billion-dollar markets according to Deloitte's Insights and Opportunities.
Veritas Pharma Inc. is a publicly traded company in Canada, on the Canadian Stock Exchange under the ticker VRT; in the United States, on the OTC under the ticker VRTHF; and in Germany, on the Frankfurt exchange under the ticker 2VP.
For more information, please visit our website: veritaspharmainc.com
On behalf of the Board of Directors
"Dr. Lui Franciosi"
Dr. Lui Franciosi
President and Chief Executive Officer
Further information about the Company is available on our website at www.veritaspharmainc.com or under our profile on SEDAR at www.sedar.com and on the CSE website at www.thecse.com.
Investor and Public Relations Contact
Veritas Pharma Inc.
Sam Eskandari
Telephone: +1.416.918.6785
Email: ir@veritaspharmainc.com
Website: www.veritaspharmainc.com 
The CSE has not reviewed, nor approved or disapproved the content of this press release.