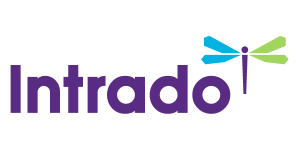 Franklin Universal Trust Refinances Senior Fixed Rate Notes
/EIN News/ -- SAN MATEO, Calif., Aug. 28, 2018 (GLOBE NEWSWIRE) -- Franklin Universal Trust [NYSE:FT], a closed-end investment company managed by Franklin Advisers, Inc., today announced that the Trust has refinanced its 2.87% senior fixed rate notes due August 28, 2018, which had an outstanding principal balance of $60 million. The Trust has issued new 3.91% senior fixed rate notes due September 15, 2023, in the principal amount of $65 million, in a private placement. The proceeds of these new notes have been used to retire the 2.87% senior fixed rate notes and will be used for general fund purposes. As a result of the refinancing, the Trust currently has $65 million in notes outstanding. The Trust's total net assets were $200.0 million as of July 31, 2018.    

Franklin Advisers, Inc. is a wholly owned subsidiary of Franklin Resources, Inc. [NYSE:BEN], a global investment management organization operating as Franklin Templeton Investments. Franklin Templeton Investments provides global and domestic investment management to retail, institutional and sovereign wealth clients in over 170 countries. Through specialized teams, the company has expertise across all asset classes—including equity, fixed income, alternative and custom solutions. The company's more than 650 investment professionals are supported by its integrated, worldwide team of risk management professionals and global trading desk network. With offices in over 30 countries, the California-based company has 70 years of investment experience and over $733 billion in assets under management as of July 31, 2018. For more information, please visit franklintempleton.com.
FROM:
Franklin Templeton Investments
Shareholders/Financial Advisors: (800) 342-5236