Results Driven Marketing, LLC Wins Top Award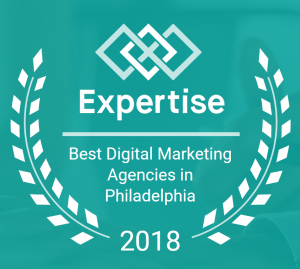 Expertise.com recognizes Results Driven Marketing for Top Award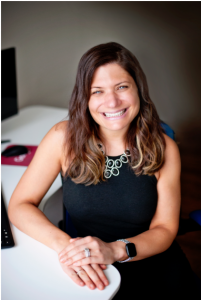 Janeene High, Results Driven Marketing Founder & CEO
Results Driven Marketing, LLC was recognized by Expertise.com for a Top Award
This award confirms our winning strategy of 'Turning Clicks Into Clients®' for our customers."
— Janeene High, RDM Founder & CEO
PHILADELPHIA, PENNSYLVANIA, UNITED STATES, August 16, 2018 /EINPresswire.com/ -- +
Results Driven Marketing, LLC was recognized by Expertise.com as a top Digital Marketing Agency in Philadelphia. RDM was ranked and compared to 344 Digital Agencies in Philadelphia, cracking the top 10 according to Expertise's comprehensive analysis.
The goal of Seattle, Washington-based Expertise.com is to connect people with the best local experts.
RDM was scored against other internet marketing industry leaders, comparing 25 variables across five categories, resulting in a hand-picked list of the best digital marketing agencies in Philadelphia, PA.
RDM was selected using these 5 criteria:
REPUTATION – A history of Delighted customers and outstanding service.
CREDIBILITY – Building customer confidence with licensing, accreditations, and awards.
EXPERIENCE – Masters of their craft, based on years of practical experience and education.
AVAILABILITY – Consistently approachable and responsive, so customers never feel ignored.
PROFESSIONALISM – Providing service with honesty, reliability, and respect.
Janeene High, the RDM CEO, stated that she was, "extremely pleased to know that the Results Driven Marketing, LLC team is being rewarded. It even makes it sweeter to know that Expertise.com is an unbiased, impartial company that doesn't solicit or accept payments from their award recipients."
High went on to add, "this award confirms our winning strategy of 'Turning Clicks Into Clients®' for our customers."
Results Driven Marketing, LLC is headquartered in West Chester, PA with modern Google-type offices in Center City, Philadelphia. The company bills itself a solutions-oriented services provider.
Most of RDM's staff are local young professionals with years of digital marketing experience including consulting services, Search Engine Marketing (SEM), Digital Marketing Technologies and Search Engine Optimization (SEO).
RDM employs state-of-the-art software that is integrated with its own algorithmic formula, allowing RDM to find the most economical and cost-effective path for their clients to acquire new clients and customers for their businesses.
Additionally, Results Driven Marketing, LLC has exclusive technology employed for their clients that allow the RDM staff to monitor, score and track all leads generated from the internet that are turned into phone calls. The phone calls using positive confirmations of names, addresses etc., allow RDM to prove to their clients where their business is generated.
High stated she, "knows of no other agency in the nation that provides this type of service."
RDM provides "Tru-ROI™" to their clients. RDM also tracks the standard metrics as they can be useful, but the key component for RDM is the proprietary formula and tools allowing the true ROI figures, which use actual client or customer acquisitions.
When asked about the firm's success, Mike Bannan, Managing Partner stated, "we need to thank Temple University and in particular the Fox School of Business for helping us achieve our goals and rewards."
The RDM Paid Intern program allows RDM to see and work with the brightest business-minded students in the area; kids that are eager and want an advantage when they leave the academic arena.
Bringing these students on as paid interns "lets us train them in our way of doing business and in turn, we learn how the millennials really do things," added Bannan. "This gives us a real advantage when hiring. When they leave here they have skills and certifications making them valuable to business owners. The relationship with Temple/Fox made this award possible."
About Results Driven Marketing, LLC.:
Results Driven Marketing, LLC is located at 2040 Market Street, Suite 518, Philadelphia, PA 19103 and can be reached by phone at 215-393-8700. Founded by Janeene High in 2013. Ms. High is a twelve year veteran of the industry and has been a leader in the Greater Philadelphia Area in retention of clients and forecasting new opportunities for her client using highly advanced digital marketing strategies for her firm's clientele. For a complimentary review of your website, SEO or marketing strategy book a 45-minute review session with Janeene.
This release was drafted by Results Driven Marketing, LLC: a full-service digital marketing, public relations, advertising and content marketing firm located at 2040 Market Street Philadelphia, PA

Related Materials:
5 Steps for "Turning Clicks Into Clients."
https://www.digitalrdm.com/5-steps-turning-clicks-clients/
Enhance Your Digital Marketing Strategy With Audience Targeting Tips
https://www.digitalrdm.com/enhance-digital-marketing-strategy-audience-targeting-tips/
What are Some of the Best Free Keyword Research SEO Tools?
https://www.digitalrdm.com/best-free-keyword-research-seo-tools/
Mike Bannan
Results Driven Marketing, LLC
215-393-8700
email us here