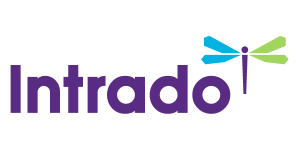 Xero Selects Gusto as Strategic Payroll Partner in the U.S.
Partnership Brings Together World-Class Accounting and Full-Service Payroll for Millions of Small Businesses and Accountants
/EIN News/ -- SAN FRANCISCO, July 19, 2018 (GLOBE NEWSWIRE) -- Xero (ASX:XRO) today announced that Gusto will be the preferred payroll provider for its small business and accountant customers in the U.S. The strategic partnership brings together the power of the company's world-class accounting platform with Gusto's innovative full-service payroll service and will allow Xero to deliver full-service payroll in all 50 U.S. states for the first time.

"We're partnering with Gusto because we have a shared vision for building innovative new solutions that help small businesses and accountants thrive in the new economy," said Xero Americas President Keri Gohman. "We're both born-in-the-cloud companies working to build software that makes complicated business tasks more simple and human. By joining forces, we can help more small businesses and accountants find long-term success."
Xero's U.S. subscribers will have access to the following benefits of Gusto:
Payroll made easy. Gusto enables businesses to run payroll completely online with modern software and design. All federal, state and local payroll taxes are automatically paid and filed.
Data synced and automated. Gusto automatically syncs payroll and financial data with Xero, as well as popular expense tracking and time tracking software.
HR built for today. Gusto also integrates with workers' compensation, benefits like health insurance or 401(k) retirement plans, and human resources, providing compliance, ease and flexibility.
"We first began our partnership with Xero five years ago and since then, they have quickly become one of the most popular integrations on Gusto. We are confident that together we can help business owners manage the back-office complexities that can distract them from growing their companies," said Gusto Chief Operations Officer Lexi Reese.
As part of the partnership, Xero and Gusto will build a deeper technical integration to provide a seamless experience for small business owners and accountants. It is anticipated that the integration will be completed by early 2019. Xero and Gusto customers will benefit from:
Single Sign-On: Xero will deliver a beautiful user experience by giving customers the ability to seamlessly access their Gusto account using their Xero credentials.
Cash Flow Management: Xero will be automatically updated every time payroll is run, providing an always up-to-date view of cash flow.
Accountant Collaboration: Small businesses will be able to grant their accountant or trusted advisor permission to manage payroll and generate payroll reports within Xero.

Customers will also benefit from Xero's expanded features, including:
Business tasks automated: Xero uses artificial intelligence and machine learning to automate the menial and repetitive tasks of running a business while increasing the accuracy of business data.
Business data connected: Xero makes it easy to have a real-time view into all of a business' data and cash flow with a shared ledger and connections to banking information and more than 700 small business apps.
Real-time insights delivered: Xero allows an accountant or other trusted advisor to have meaningful conversations about key decisions—everything from navigating compliance requirements to major business transactions.
To get started with Xero and Gusto, and to learn more about the partnership, visit this article on the Xero blog. 
About Xero
Xero is a beautiful, easy-to-use global online platform for small businesses and their advisors. The company has 1.4 million subscribers in more than 180 countries. Xero seamlessly integrates with more than 700 apps. It was ranked No. 1 by Forbes as the World's Most Innovative Growth Company for two years running.
About Gusto
Gusto's mission is to create a world where work empowers a better life. By making the most complicated business tasks simple and personal, Gusto is reimagining payroll, benefits and HR for modern companies. Gusto serves over 60,000 companies nationwide and has offices in San Francisco and Denver.
Media Contacts
Steve Sharpe, Xero Americas
uspress@xero.com
Rick Chen, Gusto
press@gusto.com