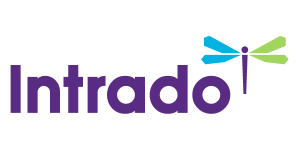 Farm Family Announces Upcoming Brand Changes
/EIN News/ -- GALVESTON, Texas, July 13, 2018 (GLOBE NEWSWIRE) -- We are excited to announce upcoming brand changes for the Farm Family companies. We have been a part of American National since April 2001, and these changes will allow us to present a unified brand and better reflect our proud standing as American National companies.

The brand updates will occur from now through 2019. Therefore, policyholders may see either or both of the American National and Farm Family logos in communications and documents until the transition to the American National brand is complete. We at American National remain committed to our clients. Policyholders will continue to receive the same great service from their dedicated agents, and no changes will be made to their underwriting company or to current coverages as a result of the brand changes.
Policyholders can visit AmericanNational.com or reach out to their agent for more information.
About American National
American National Insurance Company (American National), headquartered in Galveston, Texas, was founded in 1905 and is licensed in all states except New York. In New York, business is conducted by American National Life Insurance Company of New York, headquartered in Glenmont, New York. American National and its subsidiaries offer a broad line of products and services, which include life insurance, annuities, health insurance, credit insurance, pension products and property and casualty insurance for personal lines, agribusiness and certain commercial exposures. The family of companies operates in all 50 states.
American National established a dedicated property and casualty company in 1973 with American National Property And Casualty Company, Springfield, Missouri. This company serves 38 states not including New York. To better serve the unique insurance needs of the agricultural market, American National acquired the Farm Family group of insurance companies based in New York in 2001. For corporate and investor relations information, please visit American National's website at www.AmericanNational.com.
CONTACT: Scott Campbell, SVP, Chief Client Officer
417-888-4400
Scott.Campbell@AmericanNational.com