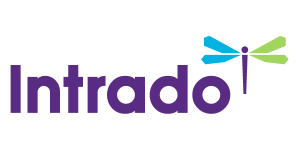 CSE: 2018-0707 – New Listing – Stem Holdings Inc. (STEM)
/EIN News/ -- TORONTO, July 13, 2018 (GLOBE NEWSWIRE) -- The common shares of Stem Holdings Inc., have been approved for listing on the CSE.

Listing and disclosure documents will be available at www.thecse.com on the trading date.
Stem Holdings Inc. was formed to purchase, lease and improve certain real estate properties, initially in the State of Oregon and the State of Nevada, which are or will be utilized as either cannabis selling retail establishments or cannabis growing facilities. In July 2017, Stem Holdings, Inc. commenced rental operations through real estate leases with entities engaged in the cultivation, processing and sale of cannabis.
________________________
Les actions ordinaires de Stem Holdings Inc. ont été approuvées pour inscription au CSE.
Les documents d'inscription et d'information seront disponibles sur www.thecse.com à la date de négociation.
Stem Holdings Inc. a été créée pour acheter, louer et améliorer certains biens immobiliers, initialement dans l'État de l'Oregon et l'État du Nevada, qui sont ou seront utilisés comme vente de cannabis pour la vente au détail ou pour la culture du cannabis. En juillet 2017, Stem Holdings, Inc. a commencé des opérations de location par le biais de baux immobiliers avec des entités engagées dans la culture, la transformation et la vente de cannabis.
| | |
| --- | --- |
| Issuer/Émetteur: | Stem Holdings Inc. |
| Security Type/Titre: | Common Shares/Actions ordinaires |
| Symbol(s)/Symbole(s): | STEM |
| Number of securities issued and outstanding/Titres émis et en circulation: | 9 222 026 |
| Number of Securities reserved for issuance/Titres réservés  pour émission: | 1 608 332 |
| CSE Sector/Catégorie: | Life Sciences/Sciences biologiques |
| CUSIP: | 85858U 10 7 |
| ISIN: | US 85858U 10 7 9 |
| Boardlot/Quotité: | 100 |
| Trading Currency/Monnaie de négociation: | CDN$/$CDN |
| Trading Date/Date de negociation: | Le 16 juillet/July 2018 |
| Other Exchanges/Autres marches: | N/A |
| Fiscal Year end /Clôture de l'exercice financier: | September 30/Le 30 septemvbre |
| Transfer Agent/Agent des transferts: | National Issuer Services Ltd. |
If you have any questions or require further information please contact Listings at (416) 367-7340 or E-mail: Listings@thecse.com
Pour toute question, pour obtenir de l'information supplémentaire veuillez communiquer avec le service des inscriptions au 416 367-7340 ou par courriel à l'adresse:  Listings@thecse.com