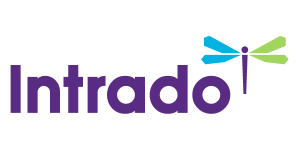 CFN Media Exclusive Interview: Segra International's Cannabis Micropropagation Revolution
/EIN News/ -- SEATTLE, WA, July 13, 2018 (GLOBE NEWSWIRE) --  CFN Media Group ("CFN Media"), the leading agency and financial media network dedicated to the North American cannabis industry, announces publication of an exclusive interview with Dr. Sma Zobayed, Director of Tissue Culture for Segra International Corp. Dr. Zobayed holds a Ph.D. in Plant Tissue Culture from the University of Hull in England. Segra International is currently private but has plans to go public soon. The company is bringing tissue culture technology, long a staple of industrial scale agriculture, to the cannabis industry. Tissue culture offers many advantages over traditional cloning techniques, especially for large scale growing operations. Here, Dr. Zobayed discusses his experience and the benefits of Segra's tissue culture technology for cannabis production.

Click here to receive Segra International updates prior to the company going public.
CFN Media: Can you tell us a bit about your background? How did you get into tissue culture?
Dr. Sma Zobayed: Before I started my Ph.D. in Plant Tissue Culture, I actually worked in a commercial laboratory.  That's really where I got interested in plant tissue culture. I performed every step of the commercial tissue culture process. I was a technician, I was a supervisor, I was an assistant manager, and then a manager. I enjoyed the opportunity to do all the steps, and I know how to do all that work still. I know how every step of the process works.
That work experience is why, when I graduated from my BSc, I went into Plant Tissue Culture for my MSc leading to my PhD. So, I got interested in tissue culture and did my PhD in tissue culture in England. When I finished school, I got a job offer from the University of Guelph to teach and do research. I did a lot of research work there, specifically with tissue culture of medicinal plants.
After the University of Guelph, I got a job offer for a one-year government fellowship at Chiba University in Japan. Chiba University is a world-renowned place for research on plant tissue culture. My time there opened my eyes to differences in the research process between North America and Japan. Here, most of the research we were doing was published in scientific volumes and it stayed there. There was very little interaction with farmers and companies that could benefit from the research. In Japan, there was very good communication between the farmers and the academics. I realized a lot of the research was not helping on the ground with farmers where it was needed, and I wanted to improve that in Canada.
When I returned to Canada I decided to get into commercial work, develop a tissue culture lab, and hopefully benefit the industry and farmers here. I found a job in British Columbia with a medicinal plant company and started a lab for them. We worked on plants like St. John's Wort, Echinacea, Ginseng, and some others. These are plants like cannabis in that the focus is on secondary metabolites and healing properties. Then I went to work with JRT Nurseries. I established their tissue culture labs and helped the company grow from about 70,000 plants annually to 6-7 million plants in the last seven years or so. JRT started as a small blueberry farm and now is one of the biggest wholesalers in North America, offering a wide variety of agricultural and landscaping plants.
Why do plants started with tissue culture typically produce higher yields than those that started with cuttings? Also, how does tissue culture affect the need for pesticides?
Number one, they are clean and have no germs, no pathogens, no bacteria, no virus. You are bringing with this process very clean plants. These clean plants are not using energy to fight these pathogens and are able to devote resources directly to growth. Number two, the plants have higher amounts of growth regulators in the tissue control process, which leads to better cell division and cell regulation processes and ultimately to higher growth.
For instance, with blueberries we can create plants with more branches that produce 3-4 times more fruit than plants created from cuttings and cloning. It's a controllable process with tissue culture; you can control hormone levels to create the desired results. You can also program extra sugar reserves in the process so the plants grow more.
As the plants grow they may be exposed to pathogens, depending on their environment, and the need may arise to battle those pathogens with pesticides or biological controls.  That is more commonly an issue with perennial plants like blueberries that are not harvested for 7 or 8 years. With cannabis, it is an annual plant on a very short cycle, three months, so the clean starts most likely won't need any treatments unless the grower puts them in an environment with other diseased plants. Unfortunately, in the cannabis industry, this is a common practice despite the grower's best efforts. Clean starting plants in clean facilities may require substantially less chemical intervention during the plant's short life cycle.
Click here to receive Segra International updates prior to the company going public.
What are some of the challenges of multiplying plants by the thousands or millions in a commercial production system?
The first challenge is hitting a commercially viable multiplication rate for the plants in question. This is typically at least 4x multiplication within a month, and Segra is already hitting this core multiplication rate at 4x to 7x every twenty-five to thirty days. A multiplication rate of 4 to 7 is really good for commercial production. The next challenge is bringing the plants out of multiplication into a form the growers want. Nobody wants an extremely bushy plant. You need the plant to grow the same as how it might grow from seed traditionally, or to fit the growing conditions that will be used. With research we can improve a lot. For example, making the plants stronger and healthier out in a field or greenhouse environment. A lot of research can be done in cannabis. The whole area is empty because it's been a restricted plant for so long. Once we have the plant, we can do a lot of work and modify these things and find out the optimum growing condition and optimum hormone levels. A lot of work needs to be done still, but we can do it now that the plant is available.
In the agriculture industry in general, most large growers rely on outside companies to provide plants starting from tissue culture. Why is that and do you think cannabis will move to that model?
With tissue culture, it's highly dependent on the talent. To establish a tissue culture lab you need a lot of investment upfront, but talent is most important. You have to find the right team who can do commercial tissue culture at scale. Academic tissue culture is very different from commercial tissue culture. Limited commercial talent is an issue for why not a lot of people are not doing tissue culture at commercial scale either in agriculture or in cannabis. Many companies are trying but failing because a talented team with commercial experience is the number one factor for success.
The other reason growers will move to this model is scale. If you need less than 1000-2000 plants weekly, you might not need a tissue culture lab. You can do the cuttings yourself and keep the plants fairly healthy. If you need over 10,000 plants per week, or millions of plants per year, you cannot do that by cloning. It's hard to clone this many plants. You will need a lot of labor, a lot of stock plants, and a lot of space. You will need a lot to take care of those stock plants to keep them healthy, which is difficult and risky. With tissue culture we need one small room which can hold 100,000 plants. So that's the thing, if you need to scale up you have to go for tissue culture. There's no other way you can do it.
That's probably the biggest universal need for cannabis industry. Everybody is trying to scale up to these numbers, well beyond what is sustainable from cuttings.
Exactly.
Segra has plans to scale up to a capacity of 100 million plants between California and Canada operations. That seems like a lot of plants. How does Segra's Micropropagation technology allow that kind of scale? How can Segra go from 5 million plants a year to 50 million plants a year?
Time. Just the time. If you start with five thousand plants for your stock, you should have 20,000 the next month. The following month from 20- to 80,000 plants. It is just a matter of time so long as the process is developed and you have the lab space. It is just the time, and having enough labor, and having the infrastructure. Also, if you have good technicians trained well and you have the equipment, it's nothing to scale up. Then, once you have a stock of 5 million plants and an established multiplication factor your entire stock will boost up to 3 or 4 times that in a month. As production reaches those larger scales, it's even cheaper to produce, per plant, 100 million plants than it is to produce 5 million. For Segra, we have the right team and process so it is just a matter of time until we are there.
Click here to receive Segra International updates prior to the company going public.
Please follow the link to read the full article: http://www.cannabisfn.com/cfn-media-exclusive-interview-segra-internationals-cannabis-micropropagation-revolution/
About CFN Media
CFN Media (CannabisFN) is the leading agency and financial media network dedicated to the global cannabis industry, helps companies operating in the space attract investors, capital, and publicity. Since 2013, private and public cannabis companies in the US and Canada have relied on CFN Media to grow and succeed.
Learn how to become a CFN Media client company, brand or entrepreneur: http://www.cannabisfn.com/featuredcompany
Download the CFN Media iOS mobile app to access the world of cannabis from the palm of your hand: https://itunes.apple.com/us/app/cannabisfn/id988009247?ls=1&mt=8
Or visit our homepage and enter your mobile number under the Apple App Store logo to receive a download link text on your iPhone: http://www.cannabisfn.com
Disclaimer
CannabisFN.com is not an independent financial investment advisor or broker-dealer. You should always consult with your own independent legal, tax, and/or investment professionals before making any investment decisions. The information provided on http://www.cannabisfn.com (the 'Site') is either original financial news or paid advertisements drafted by our in-house team or provided by an affiliate. CannabisFN.com, a financial news media and marketing firm enters into media buys or service agreements with the companies that are the subject of the articles posted on the Site or other editorials for advertising such companies.  We are not an independent news media provider. We make no warranty or representation about the information including its completeness, accuracy, truthfulness or reliability and we disclaim, expressly and implicitly, all warranties of any kind, including whether the Information is complete, accurate, truthful, or reliable. As such, your use of the information is at your own risk. Nor do we undertake any obligation to update the items posted. CannabisFN.com received compensation for producing and presenting high quality and sophisticated content on CannabisFN.com along with financial and corporate news.  
The above article is sponsored content. Emerging Growth LLC, which owns CannabisFN.com and CFN Media, has been hired to create awareness. Please follow the link below to view our full disclosure outlining our compensation: http://www.cannabisfn.com/legal-disclaimer/
CFN Media
Frank Lane
206-369-7050
flane@cannabisfn.com