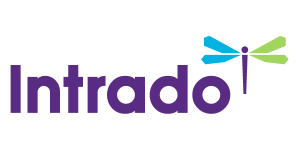 Pomerantz Law Firm Announces the Filing of a Class Action against Prothena Corporation plc and Certain Officers –  PRTA
/EIN News/ -- NEW YORK, July 05, 2018 (GLOBE NEWSWIRE) -- Pomerantz LLP announces that a class action lawsuit has been filed against Prothena Corporation plc ("Prothena" or the "Company") (NASDAQ:PRTA) and certain of its officers.   The class action, filed in United States District Court, Northern District of California, and docketed under 18-cv-04035, is on behalf of a class consisting of all persons or entities that purchased Prothena securities between October 15, 2015, and April 20, 2018, inclusive (the "Class Period"). The claims asserted herein are alleged against Prothena and certain of the Company's officers (collectively, "Defendants"), and arise under Sections 10(b) and 20(a) of the Securities and Exchange Act of 1934 (the "Exchange Act") and Rule 10b-5, promulgated thereunder.
If you are a shareholder who purchased Prothena securities between October 15, 2015, and April 20, 2018, both dates inclusive, you have until July 16, 2018, to ask the Court to appoint you as Lead Plaintiff for the class.  A copy of the Complaint can be obtained at www.pomerantzlaw.com.   To discuss this action, contact Robert S. Willoughby at rswilloughby@pomlaw.com or 888.476.6529 (or 888.4-POMLAW), toll-free, Ext. 9980. Those who inquire by e-mail are encouraged to include their mailing address, telephone number, and the number of shares purchased. 
[Click here to join this class action]
Prothena is a development-stage biotechnology company. During the Class Period, Prothena's principal asset was NEOD001, a monoclonal antibody designed to treat amyloid light chain amyloidosis ("AL amyloidosis"), a debilitating disease that can lead to organ failure and death.
The Complaint alleges that throughout the Class Period, Defendants cited the "best response" results of Prothena's ongoing Phase 1/2 clinical study of NEOD001 as evidence that the drug was effective while withholding relevant trial data showing that NEOD001 was not an effective treatment for AL amyloidosis. In addition, Defendants made misleading comparisons of NEOD001's "best response" rates against prior studies that measured sustained responses after a specified period of time and falsely told investors that Prothena's ongoing Phase 1/2 study provided a strong basis for late-stage Phase 2b and Phase 3 studies of NEOD001. In truth, the full Phase 1/2 study data demonstrated that NEOD001 was not an effective treatment for AL amyloidosis and did not provide an adequate basis for the late-stage Phase 2b and Phase 3 studies.
On April 23, 2018, before the market opened, Prothena stunned investors by announcing that it was ending all development of NEOD001 after data from its Phase 2b PRONTO trial showed that NEOD001 failed to reach either its primary or secondary endpoints, and was substantially less effective than a placebo. In response to this news, Prothena's share price fell $25.34, or 68.8%, to close at $11.50 on April 23, 2018.
The Pomerantz Firm, with offices in New York, Chicago, Los Angeles, and Paris, is acknowledged as one of the premier firms in the areas of corporate, securities, and antitrust class litigation. Founded by the late Abraham L. Pomerantz, known as the dean of the class action bar, the Pomerantz Firm pioneered the field of securities class actions. Today, more than 80 years later, the Pomerantz Firm continues in the tradition he established, fighting for the rights of the victims of securities fraud, breaches of fiduciary duty, and corporate misconduct. The Firm has recovered numerous multimillion-dollar damages awards on behalf of class members. See www.pomerantzlaw.com
CONTACT:
Robert S. Willoughby
Pomerantz LLP
rswilloughby@pomlaw.com
888-476-6529 ext. 9980