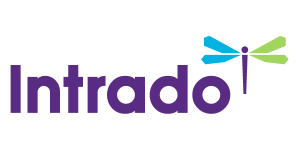 CPI Aerostructures Files Suit Against Air Industries Group Seeking Specific Performance and Damages for Breach of Welding Metallurgy Acquisition Agreement
/EIN News/ -- EDGEWOOD, N.Y., July 05, 2018 (GLOBE NEWSWIRE) -- CPI Aerostructures, Inc. ("CPI Aero®" or "the Company") (NYSE American:CVU) today announced that it has filed a complaint in the Supreme Court of the State of New York, County of New York, seeking specific performance and damages against Air Industries Group ("Air Industries"). The complaint relates to a previously announced agreement pursuant to which Air Industries agreed to sell its Welding Metallurgy, Inc. ("WMI") subsidiary to CPI Aero.

The complaint, among other things, alleges that Air Industries willfully breached its contractual obligation to provide financial information required to fulfill key conditions for closing under the acquisition agreement. The complaint indicates that the information Air Industries has supplied to CPI Aero is inadequate to support a proper financial statement audit of WMI and that Air Industries has otherwise refused to provide the required information.
The complaint states that under the acquisition agreement, Air Industries' failure to perform its contractual obligations bars it from exercising any claimed termination right. Nonetheless, and notwithstanding CPI Aero's objection, Air Industries sent a termination notice. CPI Aero believes the termination notice is ineffective because the failure of Air Industries to produce financial information is a breach of the agreement and the reason a closing cannot occur.
Douglas McCrosson, CPI Aero's Chief Executive Officer, stated, "Air Industries rejected CPI Aero's offer to devote significant resources to remediate Air Industries' failure to provide inventory data critical to our certified public accountants' preparation of closing financial statements. CPI Aero takes this action to compel Air Industries to perform its obligations so the WMI transaction can proceed to closing in accordance with the acquisition agreement."
The complaint also pursues damages to CPI Aero based on Air Industries' willful breach of the acquisition agreement.
About CPI Aero
CPI Aero is a U.S. manufacturer of structural assemblies for fixed wing aircraft, helicopters and airborne Intelligence Surveillance and Reconnaissance pod systems in both the commercial aerospace and national security markets. Within the global aerostructure supply chain, CPI Aero is either a Tier 1 supplier to aircraft OEMs or a Tier 2 subcontractor to major Tier 1 manufacturers. CPI also is a prime contractor to the U.S. Department of Defense, primarily the Air Force. In conjunction with its assembly operations, CPI Aero provides engineering, program management, supply chain management, and MRO services. CPI Aero is included in the Russell Microcap® Index.
The above statements include forward looking statements that involve risks and uncertainties, which are described from time to time in CPI Aero's SEC reports, including CPI Aero's Form 10-K for the year ended December 31, 2017, and Form 10-Q for the three-month period ended March 31, 2018.
CPI Aero® is a registered trademark of CPI Aerostructures, Inc.
  
For more information, visit www.cpiaero.com, and follow us on Twitter @CPIAERO.
| | | |
| --- | --- | --- |
| Contact: |   |                                         |
|   |   |   |
| Vincent Palazzolo | Investor Relations Counsel: |   |
| Chief Financial Officer  | LHA Investor Relations |   |
| CPI Aero | Sanjay M. Hurry |   |
| (631) 586-5200 | (212) 838-3777 |   |
| www.cpiaero.com | cpiaero@lhai.com |   |
|   | www.lhai.com |   |