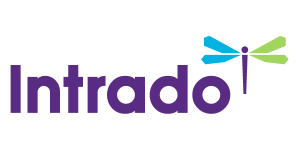 Partners Announces Results of Annual & Special Meeting of Unitholders and an Update of Corporate Initiatives
/EIN News/ -- TORONTO, June 21, 2018 (GLOBE NEWSWIRE) -- Partners Real Estate Investment Trust (TSX:PAR.UN) announces the results of voting conducted on June 21, 2018, at the REIT's Annual and Special Meeting of Unitholders (the "Meeting") and an update on Corporate Initiatives.

SAGM Results
A total of approximately 30,832,819 units (approximately 67.12% of 45,935,142 outstanding voting units) were represented in person or by proxy.
A summary of Trustee voting results is presented below:
 
 
 
 
 
 
Votes For
% Votes For
Votes
Withheld
% Withheld
Grant Anthony
30,301,709
98.31%
 
522,462
1.69%
 
Jane Domenico
30,276,466
98.22%
 
547,705
1.78%
 
Allan Kimberley
30,251,904
98.14%
 
572,267
1.86%
 
Simon Nyilassy
13,628,817
44.21%
 
17,195,354
55.79%
 
C. Ian Ross
30,257,455
98.16%
 
566,716
1.84%
 
Moray Tawse
13,992,957
45.40%
 
16,831,214
54.60%
 
Michael Woollcombe
30,272,166
98.21%
 
552,005
1.79%
 
 
 
 
 
 
 
 
Partners REIT has a Majority Voting Policy that requires a trustee who receives more than 50% plus one votes "withheld" from his or her election to immediately tender his or her resignation, and the Board of Trustees must then determine whether or not to accept the resignation. As noted above, Mr. Simon Nyilassy and Mr. Moray Tawse received over 50% votes withheld and so have both tendered their resignations as trustees, which resignations have been accepted by the Board of Trustees.
The Board has determined that it is in the best interests of the REIT that one additional independent trustee be added to the Board, and the Governance, Compensation and Nominating Committee of the Board, consisting of Messrs. Kimberley, Ross and Woollcombe, will commence a search to identify an appropriate person.
All other resolutions on the Agenda at the Meeting were passed with a show of hands by unitholders in attendance at the meeting.
CORPORATE INITIATIVES
Relocation of Partners' Head Office
As part of the cost savings and reorganization initiatives announced on February 9, 2018 and effective July 10, 2018, the REIT will relocate its head office to Barrie, Ontario. Our new address will be 249 Saunders Road, Unit 3, Barrie, Ontario, L4N 9A3. The REIT's executive, asset management, property management, leasing and tenant legal functions will split their time between the Barrie offices and their home offices. This decision is expected to be a significant reduction in General and Administrative expenses with no anticipated loss in efficiency and productivity from operations.
Update on Marketing for Disposition REIT's Western Properties
As announced on March 21, 2018, the REIT is in the process of marketing for sale its Western Canadian Portfolio of 11 properties. This potential sale would allow the REIT to concentrate its operations on Ontario and Quebec. "These are very high quality properties and interest has been strong", stated Jane Domenico, the REIT's CEO. "We are pleased with the process to date." 
About Partners REIT
Partners REIT is a real estate investment trust focused on the management of a portfolio of 34 retail and mixed-use community and neighbourhood shopping centres. These properties are located in both primary and secondary markets across British Columbia, Alberta, Manitoba, Ontario, and Quebec, and comprise a total of approximately 2.3 million square feet of leasable space.
FOR FURTHER INFORMATION, PLEASE CONTACT:
Partners REIT Investor Relations
1 (844) 474-9620 ext. 401
investor.relations@partnersreit.com
Jane Domenico
Chief Executive Officer
(416) 855-3313 ext. 401