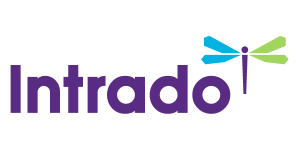 Harte Gold Annual General Meeting and Webcast
/EIN News/ -- TORONTO, June 20, 2018 (GLOBE NEWSWIRE) -- HARTE GOLD CORP. ("Harte Gold" or the "Company") (TSX:HRT) (OTC:HRTFF) (Frankfurt:H4O) reminds shareholders the Annual General Meeting ("AGM") of shareholders will be held June 21, 2018 at 10:30 AM (Toronto time) at the offices of WeirFoulds LLP.

WeirFoulds LLP
66 Wellington Street West, Suite 4100
TD Bank Tower
Toronto, ON M5K 1B7
An audio webcast of the AGM will be available live at http://www.weirfoulds.webcast.guru/378398-180621p/.  A replay of the AGM and any related materials will be available on the Company's website, www.hartegold.com, following conclusion of the event.
About Harte Gold Corp.
Harte Gold Corp. is focused on the exploration and development of its 100% owned Sugar Zone Property where it has recently completed a 70,000 tonne Advanced Exploration Bulk Sample at the Sugar Zone Deposit and mined 30,000 tonnes under its Phase I Commercial Production Permit. The Sugar Zone Property is located 80 kilometres east of the Hemlo Gold Camp. Using a 3 g/t Au cut-off, the Mineral Resource Estimate dated February 15, 2018 contains an Indicated Mineral Resource Estimate of 2,607,000 tonnes grading 8.52 g/t Au for 714,200 ounces of contained gold and an Inferred Mineral Resource Estimate of 3,590,000 tonnes, grading 6.59 g/t Au for 760,800 ounces of contained gold. Harte Gold also holds the Stoughton-Abitibi property located on the Destor-Porcupine Fault Zone, east of Timmins, Ontario, and adjacent to the Holloway Gold Mine.
For further information, please contact:

Stephen G. Roman
Shawn Howarth
President and CEO 
Vice President, Corporate Development
Tel: 416-368-0999 
Tel: 416-368-0999
Email: sgr@hartegold.com 
E-mail: sh@hartegold.com
The Toronto Stock Exchange has not reviewed and does not accept responsibility for the adequacy or accuracy of this release.