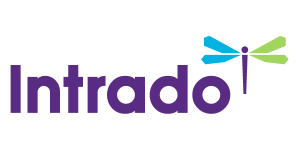 Rackspace Announces VMware-based Private Cloud as a Service with "Pay-As-You-Go" Service
New solution to deliver public cloud-like utility service, enhanced capacity planning and instant scalability to enterprise customers
/EIN News/ -- SAN ANTONIO, June 20, 2018 (GLOBE NEWSWIRE) -- Rackspace® today announced that it has partnered with Hewlett Packard Enterprise (HPE) to launch the industry's first Private Cloud-as-a-Service (PCaaS) powered by VMware, with pay per use infrastructure.  This solution is an expansion of Rackspace's industry-leading managed private cloud portfolio, designed to create the optimal platform for enterprise applications.  The new offering will provide customers with utility-based services, where the cloud resources are located and managed from wherever they are needed: in the customer's data center, a colocation facility, or in a data center managed by Rackspace.

According to IDC, 80 percent of IT infrastructure will be bought on a pay-as-you-go basis by 20201.  The need for more economic pricing models and flexible capacity planning is growing rapidly. IT managers are more frequently faced with challenges such as managing unpredictable growth and bursts in workloads. In addition, they must deal with increased pressure from their development team to deploy services faster, all while budgets continue to shrink and they are forced to do more with less. By leveraging a "pay-as-you-go" model for private cloud, customers pay for what they use, allowing them to better handle erratic growth and bursts in workloads without paying for unnecessary fixed capacity or upfront equipment cost.
"By combining Rackspace Private Cloud powered by VMware with a pay per use model, we're delivering a solution that will dramatically improve the economics of the cloud within many enterprises," said Scott Crenshaw, executive vice president and general manager of private cloud at Rackspace. "Together with HPE, we're making the VMware platform optimal for an even wider range of enterprises and their applications, as they make the journey to cloud.  It is another example of our innovation to make customers' transformation journeys more successful."
The new Rackspace Private Cloud powered by VMware (RPC-V) with pay per use infrastructure and scalability features:
Better Economics: Leveraging HPE GreenLake Flexible Capacity, customers only pay for what they use in an on-demand consumption model for infrastructure. This will enable private cloud customers to more closely align resources to growth and handle burst capacity and traffic spikes without needing to pay for additional fixed capacity. Enterprises may see savings of up to 40 percent or more using RPC-V compared to alternative methods used to build and operate private clouds2.
A More Successful Path to Cloud: RPC-V provides an easier and safer migration path that doesn't require costly and time-consuming application refactoring and allows organizations to continue leveraging their existing application ecosystem.
Public Cloud Benefits: Enterprises receive the benefits of a public cloud, including cloud-like utility pricing, elastic infrastructure and simplified IT in a private cloud environment located wherever they need - in their datacenter, a colocation facility or a data center managed by Rackspace.
Private Cloud-as-a-Service Benefits: The benefits of PCaaS include superior economics, ease of migration, and data control for most enterprise applications. PCaaS adds more value by relieving the IT team of its operational burden and enabling accelerated innovation, application development and agility.
Rapid Scalability: Customers can increase their total cloud capacity on-demand, maintaining the performance benefits of a private cloud environment, while rapidly scaling their entire private cloud capacity in a public cloud-like manner.
"Our ability to scale during peak shopping season to meet the surge in demand, while providing a seamless customer experience is critical to our success," said Russell Harte, group technology director at DFS, the UK's leading upholsterer. "Over the past five years, the VMware managed services from Rackspace have allowed us to continually grow our business.  As traffic through the online channel continues to swell and meeting customer expectations becomes more challenging, we're excited about the prospect of RPC-V with pay per use. A single offering that provides both public and private cloud benefits, improved capacity planning and a more economical pricing model can help us to significantly accelerate our digital transformation."
Rackspace has been a VMware partner since 2006.  The company has achieved VMware's Premier Solution Provider Partner status and has earned the recognition from VMware of being 'VMware Cloud Verified'. This May, Rackspace was also recognized as one of VMware's 2017 Partner Innovation global and regional award winners for Integrate Public Clouds.
"Rackspace and VMware have shared a long partnership, and together we have many examples of how we empower businesses with solutions that enable them to easily consume the private cloud, giving them the freedom, control and expertise to support their unique business needs," said Ajay Patel, senior vice president and general manager, cloud provider software business unit at VMware. "With the newest offering, organizations can now leverage a utility-based managed VMware private cloud available on- and off-premises, allowing for greater flexibility and cost transparency."
In addition to the Rackspace Private Cloud powered by VMware with pay per use infrastructure, Rackspace today announced additional enhancements to its PCaaS portfolio with the launch of Rackspace Kubernetes®-as-a-Service with pay per use infrastructure. 
During this week's HPE Discover event, Rackspace was also recognized as HPE's 2018 Global Service Provider Partner of the Year.
Rackspace Private Cloud powered by VMware with pay per use infrastructure will be available to customers globally in Summer 2018. For more information on this offering, please contact vmware@rackspace.com.
About Rackspace
Rackspace is modernizing IT in today's multi-cloud world. By delivering IT as a service, we help customers of all industries, sizes, and locations realize the power of digital transformation without the complexity and expense of managing it on their own. Our comprehensive portfolio of managed services across applications, data, security and infrastructure on the world's leading public and private cloud platforms enables us to provide unbiased expertise. Rackspace has been honored by Fortune, Forbes, Glassdoor and others as one of the best places to work. Learn more at www.rackspace.com.
VMware is a registered trademark or trademark of VMware, Inc. in the United States and other jurisdictions
Media Contact:
Brandon Brunson       
210.312.1357
brandon.brunson@rackspace.com
1 IDC FutureScape: Worldwide Enterprise Infrastructure 2016 Predictions
2 Rackspace TCO Assessment – Industry Average – June 2018