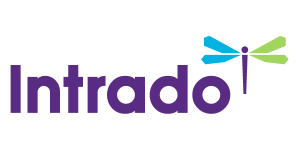 ATTENTION TAL EDUCATION GROUP INVESTORS: Important Deadline Established in Shareholder Class Action Lawsuit Filed Against the Company (TAL)
/EIN News/ -- RADNOR, Pa., June 20, 2018 (GLOBE NEWSWIRE) -- Kaskela Law LLC alerts TAL Education Group (NYSE:TAL) ("TAL Education" or the "Company") investors that a shareholder class action lawsuit has been filed against TAL Education on behalf of purchasers of the Company's securities between April 26, 2018 and June 13, 2018, inclusive (the "Class Period").

DEADLINE ALERT: Investors who purchased TAL Education securities during the Class Period may, no later than August 17, 2018, seek to be appointed as a lead plaintiff of the class.  Investors are encouraged to contact Kaskela Law LLC (David Seamus Kaskela, Esq.) at (484) 258 – 1585 or (888) 715 – 1740, or via email at skaskela@kaskelalaw.com, to discuss their important legal rights and options with respect to this action.  TAL Education investors may also visit http://kaskelalaw.com/case/tal-education-group/ for additional information or to submit their information to the firm online.
On June 13, 2018, Muddy Waters issued a report entitled "TAL Education: A Real Business with Fake Financials," asserting that TAL "has been fraudulently overstating its profits since at least FY2016."  Citing an extensive review of Chinese government documents, site visits, and numerous interviews, the report further asserted that "TAL combines the old school China fraud playbook of simply penciling in more favorable numbers with the more sophisticated asset parking fraud of Enron." 
Following the publication of the Muddy Waters report, TAL Education's shares declined $4.54 per share, or 10%, to close on June 13, 2018 at $41.11, on heavy trading volume.
The shareholder class action complaint alleges that TAL Education and certain other defendants made materially false and misleading statements during the Class Period, and failed to disclose to investors the following material adverse facts:  (i) that the Company overstated its net income; (ii) that the Company's net income was deteriorating; and (iii) that, as a result of the foregoing, the defendants' statements about TAL Education's business, operations, and prospects were materially false and misleading and/or lacked a reasonable basis.  The complaint further alleges that investors purchased TAL Education's securities at artificially inflated prices during the Class Period and sustained significant investment losses as a result thereof.
TAL Education investors are encouraged to contact Kaskela Law LLC to discuss their important legal rights and options with respect to this action.  Kaskela Law LLC exclusively prosecutes shareholder actions in state and federal courts throughout the country on behalf of investors.  For additional information about Kaskela Law LLC please visit www.kaskelalaw.com.
CONTACT:
KASKELA LAW LLC
David Seamus Kaskela, Esq.
201 King of Prussia Road
Suite 650
Radnor, PA 19087
(484) 258 – 1585
(888) 715 – 1740
www.kaskelalaw.com
skaskela@kaskelalaw.com