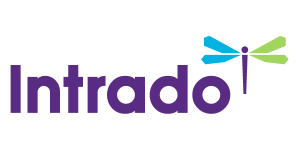 $25,000 is Only a Moment Away as el Jimador Launches Nationwide Campaign for Soccer Fans
Alongside Soccer Legend Luis Hernandez, el Jimador is Helping Fans Celebrate and Share their Favorite Soccer Moments
/EIN News/ -- LOUISVILLE, Ky., June 20, 2018 (GLOBE NEWSWIRE) -- El Jimador (www.eljimador.com) is thrilled to announce a partnership with Mexican National Team (MXNT) legend Luis Hernandez, known by his nickname "El Matador," to introduce a fun and unique way to celebrate and share soccer moments during this summer.
Hernandez kicks off the campaign by telling the story of his favorite soccer moment via a compelling cel animation video created by el Jimador's ad agency, Scoppechio (www.scoppechio.com), and animation production company, Giant Ant (www.giantant.ca). In the video, Hernandez claims that his brother was a better player than he was, which is a bold statement given Hernandez's incredible MXNT career. Ultimately, Hernandez talks about the role soccer played in their lives growing up and how they even faced off in a league championship.
"Soccer is a global celebration," said Hernandez. "It unites us. We all have good memories and I'm excited to share one of mine through this partnership with el Jimador. Hopefully this will encourage many others to celebrate with us and share great moments."
As part of the campaign, el Jimador is encouraging fans to share their own moments for a chance to win unforgettable prizes, including $25,000, custom jerseys, and more. The jersey designs are being created in collaboration with illustrator Mike Perry, known for his vibrant work and unique style as seen on the TV program, "Broad City."
  
"We are very excited to celebrate and share our passion for soccer with consumers in an easy and engaging way," mentioned Ed Carias, Senior Brand Manager of el Jimador in the US.
The brand is also partnering with a leading tech company called Thinfilm to allow consumers to interact with el Jimador's POS via their smartphones. They'll be able to engage with the campaign by simply "tapping" their phones on display materials and directly on the bottles. "This year, entering for a chance to win $25,000 is as easy as tapping your phone on our smart POS," Carias explained.
The contest platform was soft-launched to the public on June 1, 2018, alongside the Hernandez animation. All videos will be available on el Jimador's social platforms and at eljimador.com/soccer where consumers can learn more about this exciting campaign.1

_______________________________
1 No purchase necessary.  Must be at least 21 years of age.  Void where prohibited or restricted.  To enter and for official rules, go to eljimador.com/soccer.

About el Jimador
From Casa Herradura, established in 1870, el Jimador is a premium 100% blue agave tequila. The name el Jimador honors the men who harvest the locally grown agave with great pride and care. To learn more about el Jimador, visit www.eljimador.com.
el Jimador is a product of the Brown-Forman Corporation, a premier producer and marketer of fine quality beverage alcohol brands including Jack Daniel's, Finlandia Vodka, Korbel California Champagne, Old Forester, Chambord, Tequila Herradura and Sonoma-Cutrer. For more information about Brown-Forman and our brands, visit our website at www.brown-forman.com.  Please enjoy our brands responsibly.
Enjoy 100% Responsibly.
Tequila el Jimador, 40% Alc. by Vol., Imported by Brown-Forman, Louisville, KY ©2018. 
A video accompanying this announcement is available at
http://www.globenewswire.com/NewsRoom/AttachmentNg/040bf80f-88ba-413d-a508-004af6f10e2a
FOR INFORMATION CONTACT:
Mariana Esquinca
(502) 774-4354
mariana_esquinca@b-f.com