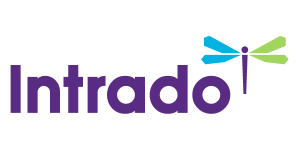 FactSet Hires New Chief Information Security Officer
/EIN News/ -- NORWALK, Conn., June 20, 2018 (GLOBE NEWSWIRE) -- FactSet (NYSE:FDS) (NASDAQ:FDS), a global provider of integrated financial information, analytical applications, and industry-leading services, today announced that Alan Daines will join the company as the Chief Information Security Officer (CISO).

Daines joins FactSet from Dell Technologies, where he was the Chief Information Security Officer and responsible for leading Dell's global cybersecurity organization. During that time, his team helped secure Dell products, protect the enterprise environment, manage cyber risk, and maintain compliance. Most recently, he was responsible for bringing together Dell and EMC's security organizations as part of the largest technology acquisition in history. Daines has more than 20 years of experience in information technology security and infrastructure roles.
As FactSet's CISO, Daines will oversee FactSet's security organization, leading its highly skilled and dedicated team.  "We are excited to have Alan join FactSet and bring his extensive leadership and expertise to further enhance our cybersecurity program," said Cindy Finkelman, Chief Information Officer, FactSet. "FactSet has been a trusted partner to our clients worldwide for nearly 40 years, and the addition of Alan to our team exemplifies our commitment to building on that strength." 
About FactSet
FactSet (NYSE:FDS) (NASDAQ:FDS) delivers superior analytics, service, content, and technology to help more than 88,000 users see and seize opportunity sooner. We are committed to giving investment professionals the edge to outperform, with fresh perspectives, informed insights, and the industry-leading support of our dedicated specialists. We're proud to have been recognized with multiple awards for our analytical and data-driven solutions and repeatedly ranked as one of Fortune's 100 Best Companies to Work For and a Best Workplace in the United Kingdom and France. Subscribe to our thought leadership blog to get fresh insight delivered daily at insight.factset.com. Learn more at www.factset.com and follow on Twitter: www.twitter.com/factset.
FactSet 
Contact: 
Rima Hyder
857.265.7523
Rima.hyder@factset.com