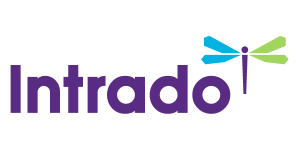 Boundless to Host Upcoming Roundtable Webinar on Migrating Location Services to the Cloud
GIS Industry Experts to Host Complimentary Webinar on The Benefits of a Modern Cloud GIS Infrastructure
/EIN News/ -- ST. LOUIS, Mo., June 20, 2018 (GLOBE NEWSWIRE) -- Boundless, the leader in open and scalable GIS, today announced it will be hosting a complimentary roundtable webinar on Thursday, June 28 to provide a closer look at migrating location services to the cloud and the many benefits of a modern cloud GIS infrastructure.

Join industry thought-leaders and the folks on the front lines of building cloud-native location solutions that are enabling geospatial, data science and business intelligence teams to find new insights for their business. In this webinar, participants will:
Learn why now is the time to be considering a move to the cloud
Understand the benefits of a modern cloud GIS infrastructure
See how Boundless Managed Services – the "easy button" for moving location solutions to the cloud – helps teams get up and running quickly and efficiently
Webinar Details at-a-Glance
What: "How to Move Location Solutions to the Cloud"
When: Thursday, June 28 at 10:30am PT/1:30pm ET
Who: Anthony Calamito, Chief Geospatial Officer, Aaron McDaniel, Director of Product Management, and Quinn Scripter, Director of Engineering
Additional details: The webinar will conclude with a live Q&A.
For more information and registration, please visit https://openg.is/2K0Pwzk
Boundless delivers innovative GIS solutions through a unique combination of technology, products, and expertise, giving enterprises deeper intelligence and insights into their location-based data. Boundless solutions are built on open GIS technology and APIs that generate actionable location intelligence across third-party apps, content services and plugins for enterprise applications.
Helpful Links
About Boundless
Boundless is the leader in open, scalable enterprise-grade GIS software. Boundless empowers state and local governments, federal agencies and commercial enterprises to control the development of their GIS ecosystems and unlock the value of their location-based data to make better decisions, answer location intelligence questions and more fully understand their world. The experts at Boundless reduce the cost and time of deploying, managing and enriching the use of geospatial software with scalable, fully managed, cloud-hosted GIS solutions – including Server™, Exchange™, Anywhere™, Offline Tile Server™, Desktop™, and Connect™. Learn more at boundlessgeo.com. Follow Boundless @boundlessgeo.
Media Contact
Tanya Carlsson
Offleash for Boundless
707-529-6139
tanya@offleashpr.com