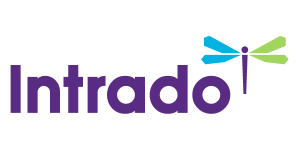 Ellicott City: We have your back - Verizon's wireless, Fios and B2B units all offer billing relief, activates crisis response team
/EIN News/ -- ELLICOTT CITY, Md., May 30, 2018 (GLOBE NEWSWIRE) -- In the aftermath of this weekend's historic flooding in Ellicott City, Maryland, Verizon is supporting residents, business owners, and first responders in local recovery efforts by waiving billing, bringing in additional network equipment, and offering free device charging.

Verizon is waiving billing charges for affected postpaid wireless customers in Old Ellicott City for 3 full days, from May 27 through May 29. Wireless customers with billing addresses in zip codes 21041, 21042, 21043, 21044, 21045 qualify.

Verizon will also work closely with Howard County Executive Allan Kittleman and other state and local leaders to waive billing charges for affected Verizon's Fios, landline, and B2B customers in storm damaged areas who are out of service as the cleanup and restoration process gets underway.

Verizon employees are also offering support to the community by:
Deploying equipment including Satellite Picocell on a Trailer (SPOT) to add wireless coverage and capacity
Delivering portable WiFi hotspots for public safety agencies for additional connectivity
Providing a charging tent for first responders and the public, located on Main Street in downtown Ellicott.
Verizon is working 24/7 with local, state and federal emergency first responders to provide access to critical communications services.  
Verizon Communications Inc. (NYSE:VZ) (Nasdaq:VZ), headquartered in New York City, generated $126 billion in 2017 revenues. The company operates America's most reliable wireless network and the nation's premier all-fiber network, and delivers integrated solutions to businesses worldwide. Its Oath subsidiary reaches about one billion people around the world with a dynamic house of media and technology brands.
VERIZON'S ONLINE MEDIA CENTER: News releases, stories, media contacts and other resources are available at www.verizon.com/about/news/. News releases are also available through an RSS feed. To subscribe, visit www.verizon.com/about/rss-feeds/.
Media contact:
David Weissmann
917-359-7215                      
David.weissmann@vzw.com
Twitter: @djweissmann