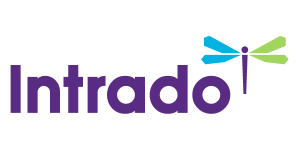 Aveda Transportation and Energy Services Inc. Announces Shareholder Approval of Arrangement With Daseke, Inc. and Voluntary Trading Halt
/EIN News/ -- CALGARY, Alberta, May 30, 2018 (GLOBE NEWSWIRE) -- Aveda Transportation and Energy Services Inc. ("Aveda" or the "Company") (TSX-V:AVE), is pleased to announce that it obtained shareholder approval at the special meeting of Aveda shareholders (the "Meeting") held today for the previously announced business combination pursuant to which Daseke, Inc. ("Daseke") will acquire all of the issued and outstanding common shares in the capital of Aveda ("Aveda Shares") by way of a plan of arrangement (the "Arrangement") as more particularly described in Aveda's information circular dated May 2, 2018 ("Information Circular") available under Aveda's profile on SEDAR at www.sedar.com.

The Arrangement was approved by 99.98% of the votes cast by Aveda shareholders present in person or represented by proxy at the Meeting, representing 53.41% of all issued and outstanding Aveda Shares.  The Arrangement was also approved by 99.98% of the votes cast by disinterested shareholders of Aveda, excluding votes cast by such holders of Aveda Shares who are entitled to receive, directly or indirectly, a "collateral benefit" and whose votes are required to be excluded under Multilateral Instrument 61-101 – Protection of Minority Security Holders in Special Transactions.
Completion of the Arrangement remains conditional on final approval by the Alberta Court of Queen's Bench and certain other closing conditions customary for transactions of this nature. Subject to obtaining such court approval and the satisfaction or waiver of all other closing conditions, it is anticipated that the Arrangement will be completed on or about June 6, 2018 (the "Effective Date").
Payment of the Share Consideration (as defined in the Information Circular) and/or the Cash Consideration (as defined in the Information Circular) to former holders of Aveda Shares is expected to be made by Computershare Investor Services Inc. within 5-10 days following the Effective Date. 
In addition, holders of Aveda Shares of record as at the Effective Date may be entitled to receive an additional cash payment approximately 14 months following the Effective Date (the "Earnout").  Please refer to the Information Circular for details regarding the circumstances in which the Earnout is payable, the amount of the potential Earnout and the risk factors relating thereto.
Voluntary Trading Halt and De-Listing
In order to allow all trades to settle prior to the effective date of the Arrangement, Aveda expects to voluntarily halt trading of the Aveda Shares after close of market trading on Friday, June 1, 2018, with delisting of the Aveda Shares from the TSX Venture Exchange expected to occur following completion of the Arrangement.
About Aveda Transportation and Energy Services
Aveda provides specialized transportation services and equipment required for the exploration, development and production of petroleum resources in the Western Canadian Sedimentary Basin and in the United States of America principally in and around the states of Texas, Pennsylvania, Oklahoma, Ohio and North Dakota. Aveda balances performance, safety and value for our customers through leadership, financial discipline and proper planning, while providing a culture of family for our employees. Aveda strives for a world where its operations improve the daily experience of our customers, our employees, and every person we meet on the road to success.
Aveda was incorporated in 1994 as a private company to serve the oil and gas industry. In the spring of 2006, the Company went public on the TSX Venture Exchange. Aveda has major operations in Leduc, AB, Grande Prairie, AB, Edson, AB, Pleasanton, TX, Midland, TX, Pecos, TX, Marshall, TX, Williston, ND, Williamsport, PA, Martins Ferry, OH and Oklahoma City, OK. Aveda is publicly traded on the TSX Venture Exchange under the symbol AVE. Aveda has 12 locations which cover North America's most prolific oil and gas plays. The Company has almost 1,500 pieces of modern, well maintained equipment and employs approximately 625 team members. Aveda's unique differentiator is our advanced operational and safety culture. For more information on Aveda please visit www.avedaenergy.com.
About Daseke, Inc.
Daseke is a leading consolidator and the largest owner of flatbed and specialized transportation and logistics solutions in North America. Daseke offers comprehensive, best-in-class services to many of the world's most respected industrial shippers through experienced people, more than 5,200 tractors, more than 11,000 flatbed and specialized trailers, and million-plus square feet of industrial warehousing space. Daseke is uniquely positioned as the largest carrier, yet has only a small percent market share, of the highly fragmented flatbed and specialized transportation market. For more information, please visit www.daseke.com.
For more information, please contact:
Bharat Mahajan, CPA, CA
Vice President, Finance and Chief Financial Officer
(403) 264-5769
bharat.mahajan@avedaenergy.com
Forward-Looking and Cautionary Statements
This News Release contains certain forward-looking statements and forward-looking information (collectively referred to herein as "forward-looking statements") within the meaning of applicable Canadian securities laws. All statements other than statements of present or historical fact are forward-looking statements. Forward-looking statements are often, but not always, identified by the use of words such as "anticipate", "achieve", "could", "believe", "plan", "intend", "objective", "continuous", "ongoing", "estimate", "outlook", "expect", "may", "will", "project", "should", "potential" or similar words, including negatives thereof, suggesting future outcomes. In particular, this News Release contains forward-looking statements relating to the Arrangement, including but not limited to: the anticipated benefits of the Arrangement to Aveda shareholders; that Aveda will be able to complete the Arrangement as expected or on the timeline expected; the amount of consideration payable under the Arrangement, and that Aveda will be able to obtain all necessary court and regulatory approvals for the Arrangement. Aveda believes the expectations reflected in such forward-looking statements are reasonable as of the date hereof but no assurance can be given that these expectations will prove to be correct and such forward-looking statements should not be unduly relied upon.
Forward-looking statements are not a guarantee of future performance and involve a number of risks and uncertainties, some of which are described herein. Such forward-looking statements necessarily involve known and unknown risks and uncertainties, which may cause Aveda's actual performance and financial results in future periods to differ materially from any projections of future performance or results expressed or implied by such forward-looking statements. These risks and uncertainties include, but are not limited to, the risk that the Arrangement is delayed or is not completed for any reason, the risk that the anticipated benefits of the Arrangement are not realized, the risk that the Earnout does not become payable for any reason, including the actual results of Aveda's future operations, factors beyond Aveda's control, and the risks identified in the Information Circular and Aveda's management discussion and analysis for the year ended December 31, 2017 (the "MD&A"), both of which are available for viewing on SEDAR at www.sedar.com. In addition, the terms of the Earnout should not be construed as a financial projection.  There is no assurance that any amount will become payable under the Earnout.  Any forward-looking statements are made as of the date hereof and, except as required by law, Aveda assumes no obligation to publicly update or revise such statements to reflect new information, subsequent or otherwise.
This news release does not constitute an offer to sell or a solicitation of an offer to buy any of the securities in the United States. The securities have not been and will not be registered under the U.S. Securities Act or any state securities laws and may not be offered or sold within the United States or to U.S. Persons unless registered under the U.S. Securities Act and applicable state securities laws or an exemption from such registration is available.
Non-IFRS Measures
This press release contains the term "EBITDA" which does not have any standardized meaning prescribed by IFRS and therefore may not be comparable with the calculation of financial information of Aveda or similar measures for other entities. As used herein, EBITDA is defined as Aveda's net income (or loss) (calculated in accordance with U.S. GAAP) before interest, income taxes, depreciation, amortization and stock-based compensation for the relevant period, subject to certain other additions and reductions as described in the arrangement agreement dated April 13, 2018 between, among others, Daseke and Aveda.
Neither TSX Venture Exchange nor its Regulation Services Provider (as that term is defined in the policies of the TSX Venture Exchange) accepts responsibility for the adequacy or accuracy of this release.