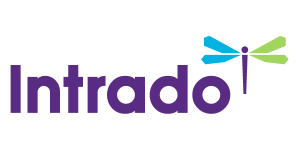 Troymet Completes Sale of McClarty Claims
/EIN News/ -- NANAIMO, British Columbia, May 30, 2018 (GLOBE NEWSWIRE) -- Troymet Exploration Corp. (TSXV:TYE) ("Troymet") is pleased to announce that, further to its May 3, 2018 news release, it has completed the sale (the "McClarty Sale") to an arm's length private purchaser (the "Purchaser") of all of its interest in: (i) Troymet's 40% interest in 5 mineral claims that are subject to a Joint Venture Agreement among Hudson Bay Mining and Smelting Co., Limited and Troymet dated July 30, 2012; as well as (ii) Troymet's 100% interest in 3 mineral claims (collectively, the "McClarty Claims"). The McClarty Claims consist of property located in the McClarty Lake area of northern Manitoba.

The consideration for the McClarty Sale, consisted of the following payments on the closing date: (i) $100,000 cash paid by the Purchaser to Troymet; (ii) the issuance to Troymet of an aggregate of 2,250,000 common shares of the Purchaser; and (iii) the issuance by Troymet to the Purchaser of 2,500,000 common shares of Troymet (the "Troymet Shares") at a deemed price of $0.01 per Troymet Share. The Troymet Shares issued in connection with the McClarty Sale are subject to a hold period that expires on October 1, 2018.
TROYMET EXPLORATION CORP.
Kieran Downes, Ph.D., P.Geo.
President, CEO & Director
For further information, contact:
Investor Relations
Tel: 250-729-0453
Email: info@troymet.com
Website: www.troymet.com  

Neither the TSX Venture Exchange nor its Regulation Services Provider (as that term is defined in the policies of the TSX Venture Exchange) accepts responsibility for the adequacy or accuracy of this news release.