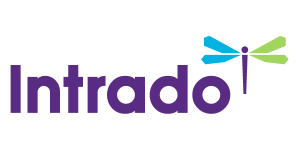 Larson Electronics LLC Releases Temporary Tunnel LED String Light System
/EIN News/ -- KEMP, Texas, May 24, 2018 (GLOBE NEWSWIRE) -- Industrial lighting leader, Larson Electronics LLC, has just released a new caged style tunnel LED string light system for temporary lighting that can be daisy chained for flexible illumination options, and features 51 A19 high output LED lamps producing 1050 lumens each. This 510-foot LED string light system is an efficient and reliable temporary work light solution for tunnels and underpasses.

The Larson Electronics WAL-SL-51-LED-12.5 Temporary Tunnel LED Lighting String Light System is designed for high output illumination and daisy chain connections across a total length of 510' away from the power source.
The 10 watt LED lamps on this this work site light set provide more and higher quality light than 100 wattage incandescent lights while creating less heat and using less power
This LED light stringer operates on 208Y/120 and 480Y/277 AC and provides operators with a temporary work light solution for tunnels and underpasses up to a mile in length.
The Larson Electronics WAL-SL-51-LED-12.5 string light system consists of 51, 10-watt LED globe style lamps providing a total of 53,550 lumens - each globe light delivering more light output than a 100-watt incandescent. The 10-watt LED bulbs draws 10% the electrical power of a standard 100-watt bulb, making them suitable for standard voltage and low voltage applications. Each LED light screws into a molded E26 lamp socket and the bulb is enclosed in a bird cage style plastic guard for protection. A hook eyelet that allows operators to hang these tasks lights overhead.
This 5,100-watt assembly operates on 208Y/120 or 480Y/277 AC 50/60 Hz and is wet area approved. Multiple stringer sections can be daisy chained together via 5' whips terminated in twist lock connectors, with a maximum of ten stringers daisy chained together on 208/120, or twenty-one on 480/277. 
The lamps are spaced out per phase with alternating legs, allowing these string lights to be connected, spanning up to two miles in length. Because the string in divided between phases, each individual lamp is operating at a maximum of 277V AC single phase. Previously, it would have been unrealistic to have a complete assembly reaching 510' in length from a single point of power.
"This stringer light system is a beast," said Rob Bresnahan, CEO of Larson Electronics LLC. "Not only does each lamp utilize cutting-edge, energy efficient, high output A19 LEDs, but even more lamps can be added to this mile-long unit to expand its reach up to two miles. This is ideal for temporary construction lighting in tunnels and other damp, dark locations that need extremely flexible lighting and a lot of it."
About Larson Electronics LLC: Larson Electronics LLC is a manufacturer of industrial lighting equipment and accessories. The company offers an extensive catalog of industry-grade lighting and power distribution products for the following sectors: manufacturing, construction, food processing, oil and gas, military, marine and automobile. Customers can benefit from the company's hands-on, customized approach to lighting solutions. Larson Electronics provides expedited service for quotes, customer support and shipments.
For further information, please contact:
Rob Bresnahan, President and CEO
Toll-free: 1-800-369-6671
Phone: 214-616-6180
Fax: 903-498-3364
E-mail: sales@larsonelectronics.com
Three photos accompanying this announcement are available at: 
http://www.globenewswire.com/NewsRoom/AttachmentNg/1cd8fe9d-737f-4240-80ed-025458d14586
http://www.globenewswire.com/NewsRoom/AttachmentNg/bd8cb93d-1ba8-4132-8117-30f0b406e1d4
http://www.globenewswire.com/NewsRoom/AttachmentNg/c11bd67e-ab3a-4549-8c25-c3ef19e65d82