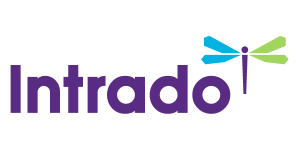 MFGP LOSS NOTICE: Rosen Law Firm Reminds Investors of Important Deadline in Class Action Lawsuit Against Micro Focus International plc – MFGP
/EIN News/ -- NEW YORK, May 24, 2018 (GLOBE NEWSWIRE) -- New York, N.Y., May 24, 2018. Rosen Law Firm, a global investor rights law firm, reminds purchasers or acquirers of the American Depository Shares ("ADSs") of Micro Focus International plc (NYSE: MFGP) pursuant or traceable to Micro Focus's Registration Statement and Prospectus (together, the "Offering Documents") issued in connection with the merger of Micro Focus with Hewlett Packard Enterprise Company ("HPE"), and their subsidiaries, pursuant to which Micro Focus combined with the software business segment of HPE (the "Merger") of the important July 23, 2018 lead plaintiff deadline in the class action. The lawsuit seeks to recover damages for Micro Focus investors under the federal securities laws.
To join the Micro Focus class action, go to http://www.rosenlegal.com/cases-1345.html or call Phillip Kim, Esq. or Zachary Halper, Esq. toll-free at 866-767-3653 or email pkim@rosenlegal.com or zhalper@rosenlegal.com for information on the class action.

NO CLASS HAS YET BEEN CERTIFIED IN THE ABOVE ACTION. UNTIL A CLASS IS CERTIFIED, YOU ARE NOT REPRESENTED BY COUNSEL UNLESS YOU RETAIN ONE. YOU MAY ALSO REMAIN AN ABSENT CLASS MEMBER AND DO NOTHING AT THIS POINT. YOU MAY RETAIN COUNSEL OF YOUR CHOICE.
According to the lawsuit, defendants throughout the class period made false and/or misleading statements and/or failed to disclose that: (1) HPE Software was experiencing significant disruptions in global customer accounts as a result of its de-merger from HP, which had materially impacted HPE Software's ability to retain customers and for Micro Focus to recognize claimed synergies from the Merger; (2) HPE Software and Micro Focus were experiencing massive employee attrition, including the loss of key sales personnel, and that this loss had adversely impacted the Company's operational capabilities and revenue trends; (3) Micro Focus was suffering worsening revenue trends and was on pace to significantly miss market expectations for its interim results in its core legacy business for the six months ended October 31, 2017 – with revenues for the Company's Existing Products portfolio ultimately declining 7% during the period and its licensing revenues in this segment declining 17% during this time – and that these worsening revenue trends were accelerating; (4) Micro Focus was experiencing significant sales execution problems in its North America region; (5) HPE Software did not have the operational capabilities, loyal customer base, products or key personnel to justify its purchase price or to reverse worsening revenue trends; (6) Micro Focus had failed to put in place the operations, procedures and personnel necessary to integrate successfully with HPE Software, or conduct sufficient due diligence, so as to provide a reasonable likelihood that the purported synergies from the Merger would be realized;  (7) the total enterprise value for the Merger was artificially inflated by more than $3.4 billion; and (8) as a result of (a)-(g), the Company's ability to service the increased debt load it had incurred as a result of the Merger had been materially impaired.
A class action lawsuit has already been filed. If you wish to serve as lead plaintiff, you must move the Court no later than July 23, 2018. If you wish to join the litigation, go to http://www.rosenlegal.com/cases-1345.html to join the class action. You may also contact Phillip Kim or Zachary Halper of Rosen Law Firm toll free at 866-767-3653 or via email at pkim@rosenlegal.com or zhalper@rosenlegal.com.
Follow us for updates on LinkedIn: https://www.linkedin.com/company/the-rosen-law-firm or on Twitter: https://twitter.com/rosen_firm.
Rosen Law Firm represents investors throughout the globe, concentrating its practice in securities class actions and shareholder derivative litigation. Rosen Law Firm was Ranked No. 1 by ISS Securities Class Action Services for number of securities class action settlements in 2017. The firm has been ranked in the top 3 each year since 2013. Attorney Advertising. Prior results do not guarantee a similar outcome.
Contact Information:

      Laurence Rosen, Esq.
      Phillip Kim, Esq.
      Zachary Halper, Esq.
      The Rosen Law Firm, P.A.
      275 Madison Avenue, 34th Floor
      New York, NY  10016
      Tel: (212) 686-1060
      Toll Free: (866) 767-3653
      Fax: (212) 202-3827
      lrosen@rosenlegal.com
      pkim@rosenlegal.com
      zhalper@rosenlegal.com
      www.rosenlegal.com