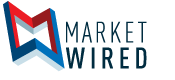 Bombardier's Real-Time Passenger Load Display Software Solution Launches in Singapore
- Innovative software designed to improve travel experience and maximize operational efficiency by monitoring vehicle passenger load- The system implementation is the first on Singapore's rail network to improve passenger distribution for each car
/EINPresswire.com/ -- BERLIN, GERMANY--(Marketwired - May 14, 2018) -
Note to editors: To view the photo associated with this press release, please visit the following links:
The Passenger Load Display - 2
Rail technology leader Bombardier Transportation has announced the launch of its software solution installed on the Singapore Downtown Line's (DTL) existing Train Control Monitoring System (TCMS). This innovative technology maximizes passenger comfort and the system's operational efficiency by displaying real-time passenger load information on LCD screens at station platforms. The system has entered service following the completion of comprehensive testing by Singapore's Land Transport Authority (LTA).
The software solution features an onboard system designed to detect passenger weight load from the vehicle's braking system and then transmit the information to the passengers waiting at the next stop via a third-party vendor. LCD screens at the platform use a series of colors to indicate the capacity of each car: green represents a high probability of available seating, yellow for partially full and red for full. The implementation, the first of its kind in Singapore, seeks to better distribute passenger load while also improving the trains' efficiency and reliability.
The TCMS solution was part of a four-year collaboration between Bombardier and the Singapore Economic Development Board (EDB), which started in 2012, to develop a regional team to enhance software programing capabilities throughout Southeast Asia. Bombardier is committed to continually developing regional expertise in the rail industry to help shape mobility in cities across the globe.
About Bombardier Transportation
Bombardier Transportation is a global leader in rail technology and offers the broadest portfolio in the industry. It covers the full spectrum of rail solutions, ranging from trains to sub-systems and signalling. The company also provides complete transport systems, e-mobility technology and maintenance services. As an innovation driver, Bombardier Transportation continuously breaks new ground in sustainable mobility. It provides integrated solutions that create substantial benefits for operators, passengers and the environment. Headquartered in Berlin, Germany, Bombardier Transportation employs around 39,850 people and its products and services operate in over 60 countries.
About Bombardier
With over 69,500 employees across four business segments, Bombardier is a global leader in the transportation industry, creating innovative and game-changing planes and trains. Our products and services provide world-class transportation experiences that set new standards in passenger comfort, energy efficiency, reliability and safety.
Headquartered in Montreal, Canada, Bombardier has production and engineering sites in 28 countries across the segments of Transportation, Business Aircraft, Commercial Aircraft and Aerostructures and Engineering Services. Bombardier shares are traded on the Toronto Stock Exchange (BBD). In the fiscal year ended December 31, 2017, Bombardier posted revenues of $16.2 billion US. News and information are available at bombardier.com or follow us on Twitter @Bombardier.
Notes to Editors
To receive our press releases, please visit the RSS Feed section.
Bombardier is a trademark of Bombardier Inc. or its subsidiaries.
You can also contact one of our worldwide contacts for specific press inquiries.