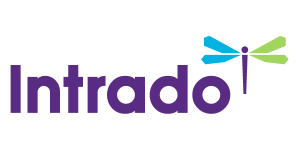 Brown Addresses ACWA Members at Conference Luncheon
/EIN News/ -- SACRAMENTO, Calif., May 10, 2018 (GLOBE NEWSWIRE) -- California Gov. Jerry Brown made a special appearance at the 2018 ACWA Spring Conference & Exhibition during its Thursday Luncheon, delivering a keynote address touching on nearly every challenge within the state's water community and highlighting the California WaterFix plan.

"We have a good, elegant solution. …It's been well thought out, it will increase reliability for farms, for people and for the north and for the south," Brown said, thanking water districts who support the plan.
Brown started his keynote speech describing the relationship between the complexity of highly-engineered water infrastructure and the increase in California's population from 300,000 people, throughout most of its history, to the current 40 million.
"We're in a very challenging situation and it's going to get more challenging," Brown said, later adding "You need a lot of creativity, you need a lot of investment and you need a lot of cooperation."
Groundwater, storage and the Oroville Dam made appearances throughout Brown's speech, which also included several mentions of his father Edmund Gerald "Pat" Brown's legacy – as well as a few one–liners.
"The only time you get anything done in water is when a Brown is governor," Brown quipped.
In closing, Brown emphasized the importance of all elements of the California Water Action Plan, modeled on ACWA's Statewide Water Action Plan.
"If you do your part, I'll do my part and California will continue as the most interesting, innovative, prosperous state and with a reliable water supply and decent respect for other species and habitats that make our state so beautiful," he said.
Thursday's luncheon, attended by more than 500 people, was one of more than 80 sessions highlighting the conference at the Sacramento Convention Center.
ACWA is a statewide association of public agencies whose more than 440 members are responsible for about 90% of the water delivered in California. For more information, visit www.acwa.com.
Contact: Heather Engel, Director of Communications | (916) 441-4545 | C (760) 217-0627