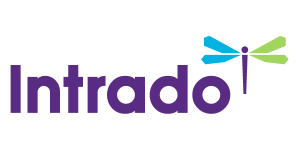 ACWA Honors Del Puerto Water District with 2018 Clair A. Hill Water Agency Award for Excellence
North Valley Regional Recycled Water Program Honored at Statewide Conference
/EIN News/ -- SACRAMENTO, Calif., May 10, 2018 (GLOBE NEWSWIRE) -- The Association of California Water Agencies (ACWA) today presented the prestigious Clair A. Hill Water Agency Award for Excellence to the Del Puerto Water District for its North Valley Regional Recycled Water Program.

The program is an innovative solution to water supply and reliability issues in the San Joaquin Valley. It utilizes treated municipal wastewater from Modesto and Turlock and makes it available for agricultural irrigation on more than 45,000 acres of highly productive farmland in Del Puerto Water District's service area. With a newly constructed pumping plant and pipeline connecting the cities' treatment facilities to the Delta-Mendota canal, deliveries of 13,200 acre-feet per year are now being made for beneficial use on agricultural lands and to South of Delta CVPIA-designated wildlife refuges.
"The North Valley Regional Recycled Water Program is an excellent example of local leadership and collaboration. The project has brought together municipal, agricultural, and environmental interests for the purpose of putting recycled water to a higher beneficial use. Del Puerto Water District's creativity and innovation is an inspiration to all water agencies facing the challenge of developing new water supplies," said ACWA President Brent Hastey.
ACWA's Clair A. Hill Water Agency Award for Excellence is an annual award program that recognizes outstanding achievements by public water agencies. The winning agency has the honor of awarding a $5,000 scholarship to a deserving student in the name of Clair A. Hill, founder of the consulting engineering firm CH2M, now Jacobs.
The award, sponsored by Jacobs, was presented during ACWA's 2018 Spring Conference & Exhibition in Sacramento where more than 1,300 local water officials are gathered through Friday for programs and panel discussions on a variety of key water issues.
Other finalists for this year's award are:
Long Beach Water Department for its Certified Blue Restaurants Program which recognizes local eateries for water use efficiency. Through the program, Long Beach Water conducts on-site water efficiency surveys to identify opportunities for water, energy, and greenhouse gas reductions.  Once certified, restaurants receive a branded "brag" kit to demonstrate to the community that they are doing their part to be water efficient.
 
Mesa Water District for its Pipeline Integrity Program (PiP) which creatively and successfully addresses the industry-wide issue of renewing and replacing water system pipelines in an economical, effective, and timely manner. Through the program, Mesa uses a condition-based approach to determine a pipelines useful life by conducting nondestructive and destructive testing. Through PiP testing data, the district successfully demonstrated the useful life estimates of its pipelines is actually 142 years, saving the district an estimated $230 million dollars over the next 30 years.
 
Reclamation District #2035 for the RD2035 and Woodland Davis Clean Water Agency Sacramento River Joint Intake and Fish Screen Project. Completed in 2017, the project included an innovative fish screen system. Through cooperation at the local, state and federal level, RD2035 has created the first jointly-owned and operated fish screen intake to serve both agricultural and urban needs while providing beneficial impacts to the environment, supporting the goals of restoring native fish species and providing a reliable water source to surrounding communities.             
For more information about ACWA's awards programs, please visit www.acwa.com/about/awards.
Contact: Heather Engel, Director of Communications | (916) 441-4545 | C (760) 217-0627