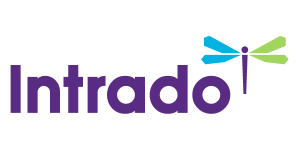 ACWA Presents Glen Peterson with 2018 Lifetime Achievement Award
Honored for More than 30 Years of Public Service
/EIN News/ -- SACRAMENTO, Calif., May 10, 2018 (GLOBE NEWSWIRE) -- The Association of California Water Agencies (ACWA) today presented its 2018 Lifetime Achievement Award to Las Virgenes Municipal Water District (LVMWD) Board Member and ACWA Past President Glen Peterson. ACWA's Lifetime Achievement Award recognizes individuals who have made a remarkable and lasting contribution to California water.

Peterson was honored for his three decades of public service to the California water community, which includes 31 years of service to LVMWD's board of directors and 25 years of service to Metropolitan Water District of Southern California (MWD) as the board's LVMWD representative. Peterson was appointed to the Colorado River Board of California by Gov. Jerry Brown and is currently serving as MWD's delegate on the board. 
Through his roles with LVMWD and MWD, Peterson has been instrumental in a number of important efforts such as the construction of Diamond Valley Lake, the development of the Inland Feeder Project, serving on the Quantification Settlement Agreement negotiating committee for MWD on the Colorado River, and advocating for California WaterFix. One of his proudest accomplishments is receiving a Public Health Appreciation Award from the California Department of Health Services for his work in fluoridation, which he counts as "the single most important and cost-effective public health" achievement of his career.
"There is no doubt that Glen's contributions to California water over the past thirty-plus years are worthy of this award," said ACWA President Brent Hastey. "Glen is a dedicated public servant and his efforts to advance California water, not only on behalf of the residents in his district, but also on behalf of ACWA members is remarkable."
Throughout his career, Peterson has been actively engaged in ACWA, serving as the association's president from 2008-'09, vice president from 2006-'07, chair of ACWA's Federal Affairs Committee from 2004-'05, and multiple terms as a member of ACWA's State Legislative Committee.  
He has played key roles in ACWA priorities including the development of ACWA's Water Conservation and Water Use Efficiency Policy Principles and supporting the passage of the Delta Reform Act of 2009 – historic legislation which established the principle of co-equal goals and laid the groundwork for long-term conservation policy and Delta conveyance solutions. Peterson also helped develop a storage chapter in the water bond that was overwhelmingly approved by voters in 2014 as a key element of Proposition 1.
Peterson has served on the boards of directors for the National Water Resources Association, the Mountains Conservancy Foundation, the Agoura Community Center Foundation, and the Agoura Hills Rotary, among others.
The award was presented during ACWA's 2018 Spring Conference & Exhibition in Sacramento where more than 1,300 local water officials are gathered through Friday for programs and panel discussions on a variety of key water issues.
For more information about ACWA's awards programs, please visit www.acwa.com/about/awards.
ACWA is a statewide association of public agencies whose more than 440 members are responsible for about 90% of the water delivered in California. For more information, visit www.acwa.com.
Contact: Heather Engel, Director of Communications | (916) 441-4545 | C (760) 217-0627