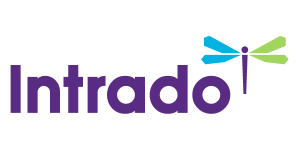 TheRecover, Drug Rehab Centers in Georgia
/EIN News/ -- SAN DIEGO, April 18, 2018 (GLOBE NEWSWIRE) -- It's one of the most important issues facing people in Georgia today. Drug and alcohol abuse affects thousands throughout the state. From Stone Mountain to Valdosta, finding the best place for effective substance abuse rehab can be a challenge. Some have tried a traditional treatment center but have reverted back to addiction. Sometimes it takes a personal relationship with God to help people get back on the right track. Many recovering addicts have found valuable help from a faith-based substance abuse program. To help those who are struggling to find valuable assistance, TheRecover.com built a dedicated webpage for Drug Rehabs Georgia and established a helpline designed to find the right faith-based drug and alcohol rehab facility in their area.
TheRecover, Drug Rehab Centers in Georgia
By visiting https://www.therecover.com/centers/georgia/, caring and knowledgeable representatives can address your questions and concerns on where to find the best faith-based treatment center to fit your specific needs. Addiction not only affects those with substance abuse, it also affects their family, friends and everyone who comes into contact with them.  Sometimes the most difficult thing to do is to ask for help. But when you put yourself into the trust of Jesus, recovery is always an option. Today's faith-based rehab centers are equipped with the latest equipment and highly-trained personnel to help those suffering from drug and alcohol addiction. In addition to helping patients work on their sobriety, faith-based rehab centers also place large emphasis on a patient's spirituality. Having a personal relationship with Christ always helps in making the most difficult times better.  Take the first step towards a bright and sober future. Call the caring professionals at TheRecover.com to find the best faith-based treatment center for you. 
Contact Info: 
Author: Kevin Leonard
Organization: TheRecover.com
Address: 27420 Jefferson Ave, Temecula, CA 92590
Phone: (888) 510-3898
A photo accompanying this announcement is available at http://resource.globenewswire.com/Resource/Download/dde58054-d24b-4252-89a4-8be49deab1d8