Jim Miller, Chairman and CEO, ImageWare®, Provides 2018 Sales Update of GoVerifyID® Biometric Authentication Technology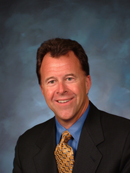 Jim Miller, Chairman and CEO, ImageWare Systems

ImageWare Systems - WWW.IWSINC.COM
www.SecuritySolutionsWatch.com
Additional License Sales to Existing Federal Government Customer + Addition of Four New Partner Sales Discussed "In The Boardroom" on SecuritySolutionsWatch.com
ImageWare® Systems, Inc. (OTCQB:IWSY)
Exciting times at ImageWare! And we are honored to have Jim Miller join us "In The Boardroom" to discuss additional license sales to an existing Federal Government Customer + 4 new partner sales."
— Martin Eli, Publisher
NEW YORK, NY, USA, April 12, 2018 /EINPresswire.com/ -- ImageWare Systems, Inc. (OTCQB: IWSY), a leader in mobile and cloud-based, multi-modal biometric identity management solutions, provides its first sales update for 2018.
https://iwsinc.com/2018/04/10/imageware-sales-update-of-goverifyid/
Jim Miller, Chairman and CEO (https://iwsinc.com/about/executive-team/) of ImageWare, said that "We have sold additional licenses to an existing customer who is expanding the use of the IWS Biometric Engine and three of our partners have made initial sales of GoVerify ID (GVID). We continue to expect that many initial sales will often be made for enterprise/employee users and then adding users as services are rolled out to their customers.
"Working with our partners, combined with anticipated sales from our own sales efforts, we now expect additional sales on a regular basis and look forward to the next sales update in May," concluded Miller.
Federal Government Customer
------------------------------------------
• An existing Federal government customer, who has been using the patented IWS Biometric Engine for biometric authentication for more than five years, has made a $730,000 purchase of additional licenses.
Partner Sales
-------------------
• An ImageWare partner has made a sale to a privately held global corporation which has placed an initial order for enterprise GVID to serve the first 1,000 employees with plans to roll out GVID to its remaining 55,000 employees throughout the year.
• Another ImageWare partner has made a sale of its new cloud-based product with GVID built-in to two federal government agencies for use by select employees.
• Fujitsu has purchased licenses for 1,000 of its employees.
• For all four of these partner sales, ImageWare generates revenue on a per user/per month basis.
GoVerifyID
----------------
ImageWare's GoVerifyID technology provides turnkey solutions to secure enterprise systems from security infrastructure providers such as Fujitsu, Microsoft, IBM, CA, HPE and other vendors. GVID is flexible to support nearly any use case and business process for your employees, partners, and customers. GVID enables organizations and users to select the biometrics of their choice including face, voice, fingerprint, palm image, and palm vein to provide increased security and convenience. It deploys quickly either on premises, and with multiple public, private and hybrid cloud hosting options including Fujitsu Cloud Service K5® (http://www.fujitsu.com/us/solutions/cloud/k5/service/), and AWS (Amazon Web Services).
About ImageWare Systems, Inc.
ImageWare Systems, Inc. is a leading developer of mobile and cloud-based identity management solutions, providing patented biometric authentication solutions for the enterprise. The company delivers next-generation biometrics as an interactive and scalable cloud-based solution. ImageWare brings together cloud and mobile technology to offer multi-factor authentication for smartphone users, for the enterprise, and across industries.
ImageWare's products support multi-modal biometric authentication including, but not limited to, face, voice, fingerprint, iris, palm, and more. All the biometrics can be combined with or used as replacements for authentication and access control tools, including tokens, digital certificates, passwords, and PINS, to provide the ultimate level of assurance, accountability, and ease of use for corporate networks, web applications, mobile devices, and PC desktop environments.
ImageWare is headquartered in San Diego, California, with offices in Portland, Oregon, Ottawa, Ontario, and Mexico City, Mexico. To learn more about ImageWare, visit www.iwsinc.com; follow us on Twitter (https://twitter.com/IWSINC), LinkedIn (https://www.linkedin.com/company-beta/40813/), YouTube (https://www.youtube.com/channel/UCjcTr2UMoDRfODCVBD3Ng3A), and Facebook (https://www.facebook.com/imagewaresystems).
For the complete interview with Jim Miller, Chairman and CEO, ImageWare Systems, please click here: www.securitysolutionswatch.com/Interviews/in_Boardroom_ImageWare.html
******************************************************************************************************************************************************
About SecuritySolutionsWatch.com
www.SecuritySolutionsWatch.com features thought leadership interviews about IT, IoT and security solutions. Our flagship "In The Boardroom" program, now in its 15th year, has delivered outstanding content about solutions from leading global brands such as: 3M, AMAG Technology - A G4S Company, ASSA ABLOY, Cisco Security, Dell EMC, HP Cybersecurity, Fujitsu, Gemalto, HID Global, IBM, ImageWare Systems, Intel, SAP, Siemens Security, Stanley Security, SONY Security, Unisys, and Yahoo, just to name a few.
What's YOUR authentication, cybersecurity, physical security, mobility, or "smart" solution?
What's YOUR Blockchain or FinTech solution?
We invite you to please join us "In The Boardroom" at www.SecuritySolutionsWatch.com.
For a quick tour to see exactly how your brand will be featured, please contact Ali Eng on our publishing team via
email: ALE@SecuritySolutionsWatch.com, or phone: 1+914.690.9351 .
For more details, please click here: www.SecuritySolutionsWatch.com/Main/Jan2018.pdf
And for our Media Kit, please click here: www.SecuritySolutionsWatch.com/MediaKit.html
****************************************************************************************************************
It's FREE...our monthly newsletter with thought leadership content from leading security experts.
Please click here: www.SecuritySolutionsWatch.com/newsletters/newsletter_2018_03.html
And please visit us on Twitter here: www.twitter.com/SecStockWatch
****************************************************************************************************************
THIS PRESS RELEASE, AND ALL ADVERTISING, CONTENT AND ALL OTHER MATERIAL AND INFORMATION WHICH APPEARS ON SECURITYSOLUTIONSWATCH.COM AND/OR SECURITYSTOCKWATCH.COM, ONLINE AND/OR IN PRINT, IS SUBJECT TO OUR TERMS OF USE, CONDITIONS, AND DISCLAIMER HERE: www.SecuritySolutionsWatch.com/Main/Terms_of_Use.html
****************************************************************************************************************
Martin Eli, Publisher
SecuritySolutionsWatch.com
1+914.690.9351
email us here
2017 Mobile World Congress Presentation

EIN Presswire does not exercise editorial control over third-party content provided, uploaded, published, or distributed by users of EIN Presswire. We are a distributor, not a publisher, of 3rd party content. Such content may contain the views, opinions, statements, offers, and other material of the respective users, suppliers, participants, or authors.