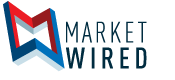 Major Retailer Engages Eventus Solutions Group to develop a global CX Strategy
DENVER, CO--(Marketwired - April 10, 2018) - Eventus Solutions Group will assist the retailer in their selection of CRM and Telephony Solutions along with a global outsourcing strategy to deliver an optimized customer experience with lower overall total cost of operations.
/EINPresswire.com/ -- Rob Rutledge, Managing Director for Eventus Solutions Group, says, "We have been helping this premiere retail brand improve their customer experience dramatically. This will further increase the reputation of the retailer and reduce their costs to serve customers significantly. By providing better visibility into the customer journey, customers are better segmented, and feel the customization related to being the customer of a premier brand."
Eventus Solutions Groups brings years of contact center expertise to every project – from strategy and planning to execution. With their focus on CX Strategy, CX Digital Transformation, CX Optimization, and CX Managed Services, their solutions help clients build process-driven, financially sound Customer Experience solutions that are aligned with business goals to deliver actionable plans which enable clients to realize positive project outcomes. Eventus has successfully delivered hundreds of projects leveraging advanced and proven technologies driven by their client's goals, capabilities and needs.
"Selecting the best CX technology platforms does not happen all of the time and therefore it is beneficial to use the special skills of companies that work with these solutions on a daily basis." said Rutledge. "There are strengths and weaknesses to all of technology and determining the best option in a value driven approach provides an accelerated payback to investment through improved customer experience and retention."
About Eventus Solutions Group
Eventus Solutions Group is a globally recognized consulting and managed services firm focused on optimizing customer engagement through customer service and digital channel transformation. Eventus brings vendor independent solutions to some of the largest brands to delight customers across the globe.
For more information, visit us at http://www.eventusg.com, or follow us on LinkedIn.